Gilbert Stephens Young Professionals Network
The Exeter based Young Professionals Network (YPN) offers members a chance to network with like minded professionals on an informal basis. The network was set up by Gilbert Stephens in 2010 to provide the firm's younger members to build their own network of contacts in the Exeter area. The group has grown annually and now has over 300 members from industry, professional services and the charity sector.
The YPN is different to other formal networking groups as the atmosphere is relaxed and informal. What makes the events extremely popular with younger professionals is the alternative option to building professional and personal relationships outside of the more traditional business networks.
Wherever possible the group aims to support, through their events, new businesses in the local area. Events are typically announced 2 -3 weeks prior to the event taking place.  The previous events have varied from cocktail making, bowling, laser tag, the art of sushi making to trying the menus of some of Exeter's latest restaurants and informal drinks events.
Join the Gilbert Stephens Young Professionals Network today
Simply contact us via one of the methods below to register. Membership is free and confirmation of acceptance of membership will be emailed to you.  Once you have received confirmation, you will be emailed invitations to our events.
Please contact us
Email ku.oc1542464175.sneh1542464175petst1542464175rebli1542464175g@npy1542464175 and/or follow us on Facebook @GSYPN and Twitter @GS_YPN
Read what our members say  
"Such a great organisation for young professionals in the Exeter area. Every event I have been to has been fun, well organised and a great way to network".
Adelle Moore, Graduate Surveyor, JLL.
"I heard about YPN a couple of years ago through a friend who had been to some events. I decided to give it a go, even though I wasn't sure if my area of work would "fit in" with everyone else's. This was definitely not a problem though as everyone was welcoming, friendly and interested to find out about others and what they do. I've changed jobs a few times since joining, from teaching to administration to self employment and have met people from various professional backgrounds that often, in some way, link to my own. The events I've taken part in with YPN have been so varied, for example cocktail making at Artigiano, a behind the scenes demonstration at Yo Sushi, a chocolate making class, openings of new bars and restaurants around Exeter with samples of food and drink and many more! It's really fun to enjoy these activities with the people I have got to know and the new people I meet through YPN".
Josephine Radford, Self Employed
"'The YPN events have provided me with a really valuable opportunity to meet other young professionals in Exeter, across a huge number of disciplines, in a fun environment. I've very much enjoyed attending since I arrived in Exeter two years ago"
Will Acock, Alder King Property Consultants
Latest event news
This month's event is a 'Dress for Success' breakfast seminar with Pat Ayerst
11 April 2017 – Easter Drinks at Gilbert Stephens LLP, Southerhay East Office.
On Tuesday 11th April 2017 the GS Young Professionals Network hosted an informal Easter drinks evening at their office in Southerhay East, Exeter. The event was held slightly earlier in the week than normal to cater for members taking an extended break over the Easter holidays and over 20 members attended.  The Gilbert Stephens library felt very 'Spring like' as Easter Eggs adorned the mantelpiece and the mood was upbeat and jovial with talk of everyone's plans over the Easter weekend – and of course local business matters.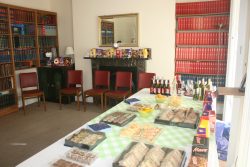 29 March 2017 – Breakfast at Tea On The Green
This month YPN members took a break from their busy schedule to enjoy a hearty breakfast at Tea on the Green. Due to the location, the view of the aftermath of the Royal Clarence Fire could not be avoided as members enjoyed their breakfast. This incited much discussion on the current proposed plans for the restoration of the building and there was a general consensus that the building should be restored to its former glory and everyone was excited to hear that a proposed further storey is also to be erected.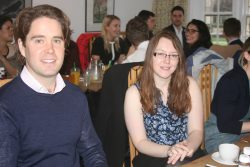 22 February 2017 – Tenpin bowling at Haven Banks Retail Park.
Gilbert Stephens LLP laid down the gauntlet to their Young Professionals Network by hosting a ten pin bowling competition at Haven Banks Retail Park on 16 February 2017. All teams who entered showed a competitive streak and Luke Kitteridge, IT Assistant at Gilbert Stephens stole the show by winning both games. Mat Bennett from Bishop Fleming accountants and Rachel Philips of Frosts Estate Agents in Exeter, both showed good form when coming in as joint runners up.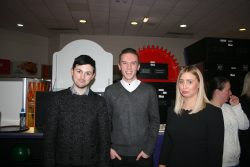 26 January 2017 – Dinner at Turtle Bay
The YPN hosted a successful dinner at Turtle Bay in Exeter's Guildhall. Attendees were in good spirits following the seasonal break and we were pleased to welcome a number of new members.
2016 events in review
Our final event of 2016, the annual drinks evening was help on Tuesday 29th November, from 5.30pm onwards, at our Southernhay East office in the Library to celebrate the festive period with plenty of mulled wine and mince pies.
27th October 2016
Exeter's young professionals get creative in the kitchen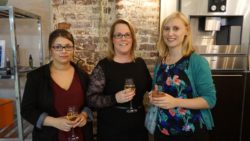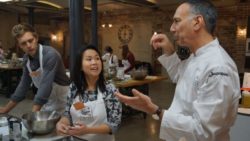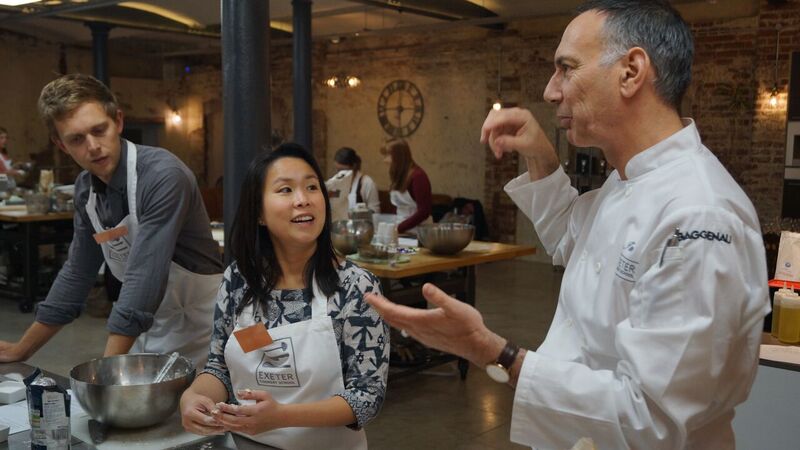 Members of Gilbert Stephens' Young Professionals Network (YPN) recently hosted a tasty networking session at Exeter Cookery School, one of the region's hottest new culinary destinations. Having been handed three recipes by the school's head chef and tutor, Jim Fisher, the group was divided into teams and then let loose on the kitchen to create three festive canapés. Despite the look of sheer panic on some of their faces, with a little encouragement everyone was soon prepping like pros and surprised themselves by creating a veritable feast for the evening.
The group of up-and-coming young professionals from various sectors, including legal, accounting and health, enjoy nothing more than meeting up on a monthly basis to socialise with their peers as well as learning new skills. This event was extra special, as it signifies the YPN's 6th Birthday. The group has continued to grow in strength since launching in 2010, and is now one of the city's biggest networking groups, with a membership of over 300.
Rachael Hodnett from SW Telecommunications said: "I had a brilliant time. It was a fun, educational and extremely tasty evening!"
29 September 2016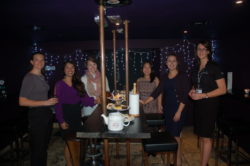 On Thursday 29th September, the YPN held their September event at Urban Underground, Urban Burger's underground cocktail bar. The event was arranged in conjunction with Urban Underground's launch of their "Urban High Tea". Their twist on the more traditional Afternoon Tea saw members enjoying "tea" inspired cocktails (and mocktails for those driving) from teapots.
23 August 2016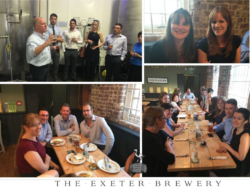 Last night the YPN held an event at Exeter Brewery. The evening included a 40 minute tour of the Brewery followed by a dinner of pie and mash, and of course an ensemble of beers to taste, all rather tasty.
29 July 2016

Last night, the YPN hosted an evening at Pizza Stein, a newly opened pizza restaurant on The Quay. With a well balanced mix of both old and new members, a pleasurable, relaxed evening was had by all (bar maybe the restaurant staff).
23 June 2016

Five new members joined the YPN for an evening of laser tag at Exeter Laser Tag in Longdown, where the red and blue team battled for the ultimate bragging rights.
19 May 2016

Members attended the newly opened "Board" the board game cafe in Exeter, where they spent the evening playing traditional board games like Scrabble and Trivial Pursuit and niche table top brainteasers like Settlers of Catan and Steam Park, whilst having some food and drink.
25 April 2016

The Exeter based Young Professionals Network (YPN) welcomed 4 new members to its successful networking group at a breakfast event hosted by Gilbert Stephens LLP at Bill's Restaurant, Gandy Street, Exeter. In attendance were 24 Young professionals from Exeter and the surrounding areas.