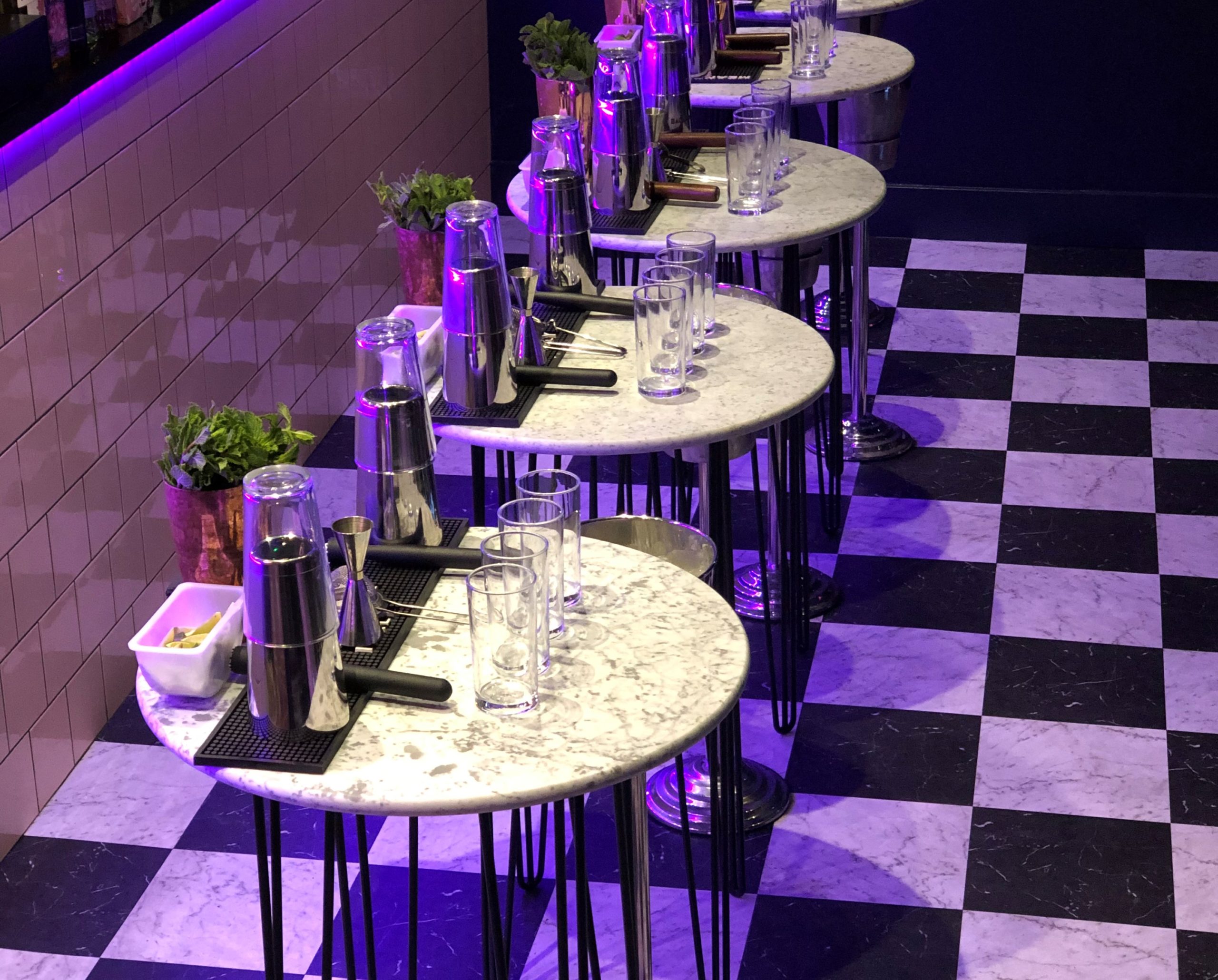 YPN Shake It Up
17th June 2019
Last Thursday evening the newest cocktail bar in Exeter, Pink Moon, hosted the Young Professionals Network (YPN) bimonthly networking event. The YPN is an organisation established by Gilbert Stephens Solicitors with the aim of creating opportunities where various like-minded young professionals can mingle and build connections in and around Exeter. With a growing network of over 300 members from a variety of different sectors, last Thursday's cocktail making was the perfect activity to draw together an array of different skill sets.
The evening kickstarted with a selection of bellini's, seaweed-seasoned popcorn and black olives in Pink Moon's luxurious downstairs seating area. Kingsley Crocker, General Manager of Pink Moon, then led the cocktail making demonstration, instructing YPN members on how to make the famous Mojito and 'Pink Moon' cocktail. Four people were assigned to each cocktail making station, taking it in turns of two to make the cocktails. Kingsley says "although technique and precision are essential ingredients to a great cocktail, a fantastic cocktail is down to the theatrical experience. Bartenders will hit pendant lights and shake drinks to entertain their audience".
Sarah Heath, Chartered Legal Executive at Gilbert Stephens Solicitors and organiser of the YPN event, praises Pink Moon as the perfect venue for a networking event. "The staff had carefully considered that this was a networking event and the relaxed, informal structure of the evening enabled our members to mingle freely" says Sarah, "Kingsley was fantastic, he was entertaining and informative".
Pink Moon provided an outstanding selection of appetisers such as nachos with matcha green tea, roasted tomato, black garlic and guacamole dips, in addition to some homemade sausage rolls.
At the end of the evening, three members took home some cocktail ingredients as prizes. Kathryn Mansell of Old Mill Accountants won "Best Mojito", whilst Charley Winter of DM PR & Marketing was awarded "Best Pink Moon". "Best Cocktail Shake" was given to Joe Noble of Brewin Dolphin.
YPN membership is free and offers the opportunity to attend many varied and interesting events throughout the year. Get in touch with us via email at or follow us on Facebook @GSYPN to find out more.