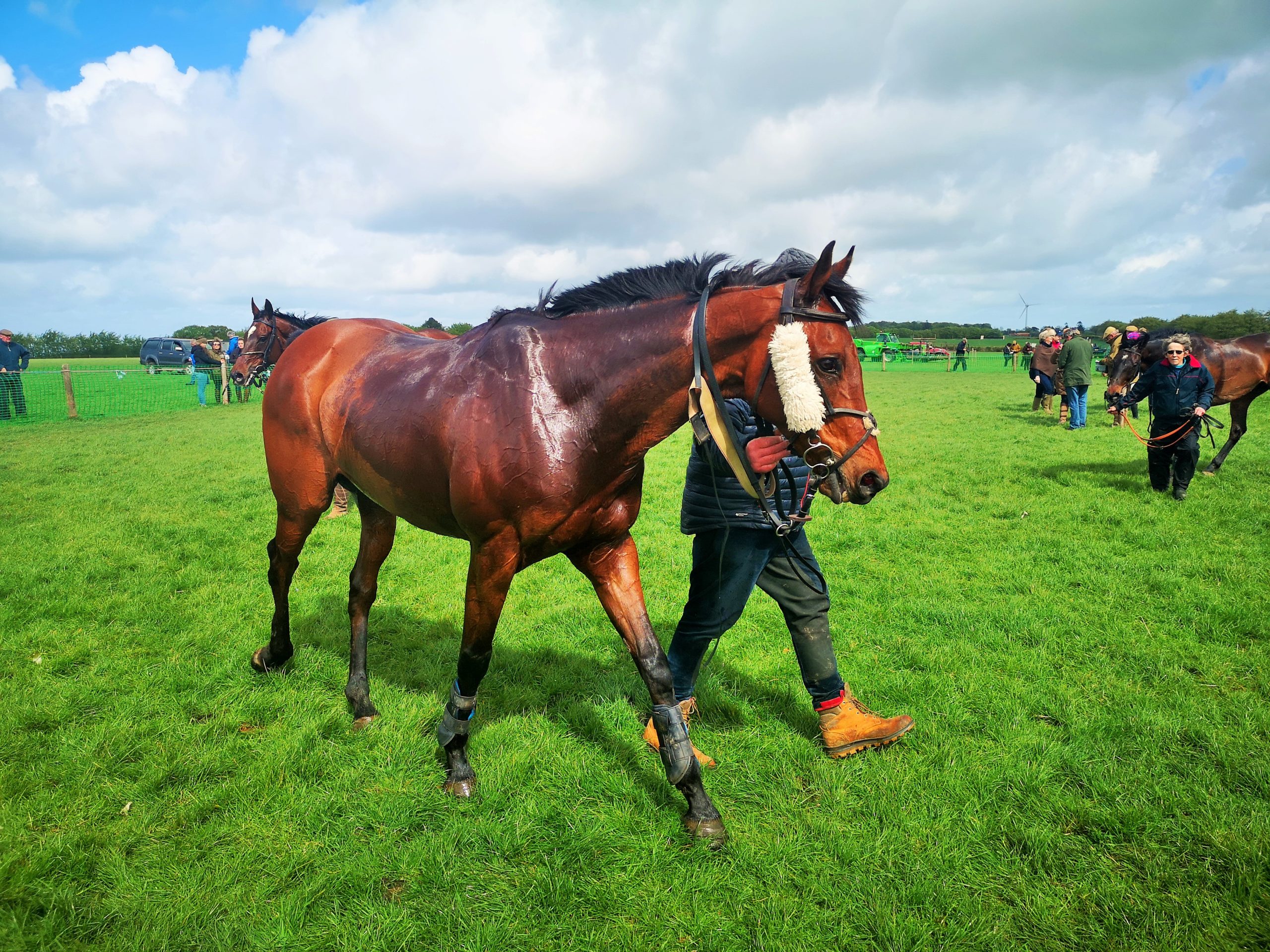 Sponsors of Eggesford Point-to-Point
7th May 2019
Gilbert Stephens Solicitors were pleased to have been one of the sponsors of the Eggesford Point-to-Point race meeting at Upcott Cross, Okehampton on Saturday 27th April.
Gilbert Stephens sponsored the winners' presentations for the Mementoes Mixed Open race. Dana Mulligan represented the firm on the day and had an enjoyable afternoon as spectators cheered their horses on to the finish line.
The annual meeting is an important event for the local rural community, and though the weather was very windy, the race meeting was well attended. Spectators watched as the runners and riders tested themselves around a course of jumps over three feet high, which were built out of birch by a team of volunteers in the lead up to the day.
These horse racing events are a great example of the professionalism of local amateur sport. Run by the Eggesford Hunt and staffed by volunteers, Point-to-Points are a chance for the community to get together and share a day of sport while supporting the rural economy. Vets, farriers, local business stands and food stalls attended to support the horses and their teams and provide refreshments and shopping for members of the public.
Gilbert Stephens would like to congratulate the winners, favourite Herbert Park, ridden by Fergus Gillard, and all their connections for a well earned win in the Mementoes Mixed Open. We wish you the best of luck in your racing careers!
Gilbert Stephens Solicitors have 6 offices across Devon. With specialist departments in various areas of law – including agricultural law and property – if you need advice we have the solution.
For further information about our services or for legal advice, contact our Okehampton office on 01837 512100 or email .