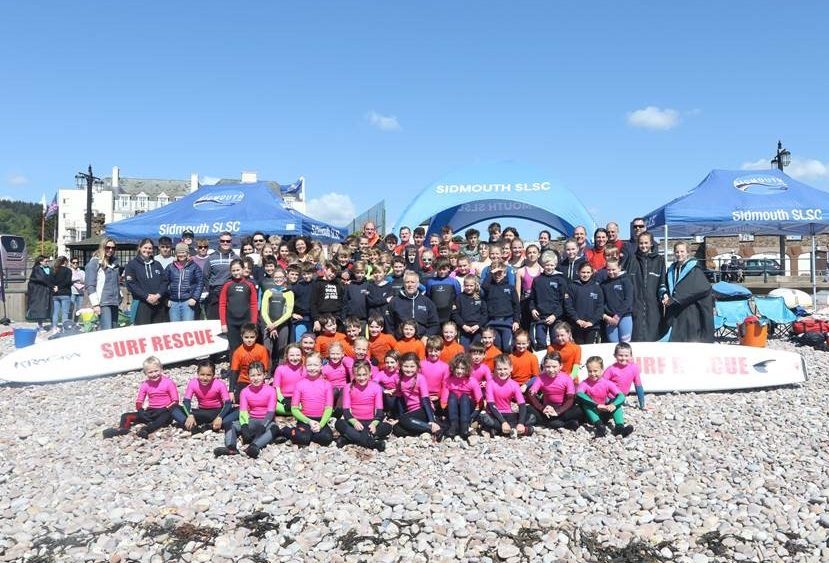 Sidmouth Surf Life Saving Club hit the beach!
4th June 2019
It was an exciting weekend on Sidmouth beach, as the Sidmouth Surf Life Saving Club hit the beach for their first outdoor training session of the season on Saturday 11th May 2019. The club members and their coaches moved from the swimming pool to the waves to test out the skills they had been learning.
Gilbert Stephens Solicitors are proud sponsors of Sidmouth Surf Life Saving Club and have recently provided their new 2019 kit for the club members. The club gives young people in Sidmouth and the surrounding areas an opportunity to learn safety skills, improve fitness and enjoy fun activities and competitions in a supported, social environment.
Members from the ages of 8 to 16 can train with the club, whether they are training for their Nipper Assessments, aiming to qualify as Surf Lifeguards or just enjoy the fun of the club's activities.
Sidmouth Surf Life Saving Club is affiliated with Surf Life Saving GB, a national not for profit organisation that provides the highest level of training in water and beach safety through a comprehensive training programme for both its coaches and young members.
Gilbert Stephens are very excited to see the progress of Sidmouth Surf this year, we are even hoping to get down to the beach for some training ourselves. Let's hope the young members remember their beach rescue training!