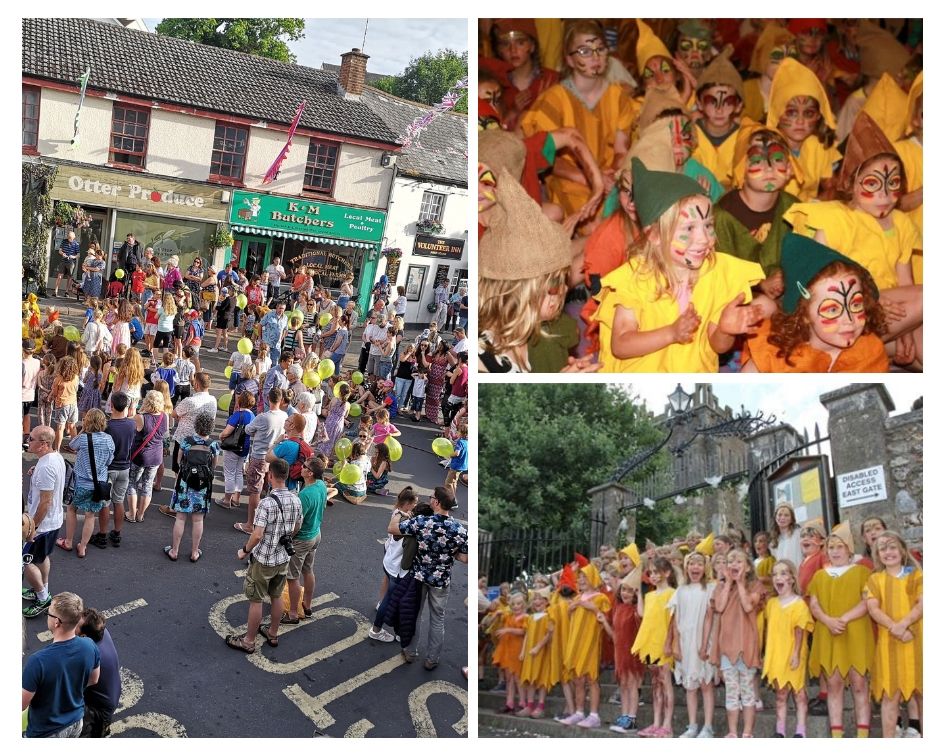 Ottery St Mary Pixie Day
14th June 2019
The annual Ottery St Mary Pixie Day will be taking place on Saturday 22nd June and Gilbert Stephens Solicitors are pleased to continue supporting this event. Pixie Day is an annual fixture in the Ottery St Mary calendar and is a tradition revived in 1954, dating back to events which are said to have occurred five hundred years prior.
Legend has it that the town was once occupied by pixies, but they were ousted by the building of the Church and the (to them intolerable) noise of the Church bells. Since then the town has become enchanted with the possibility of the return of the pixies. Once a year, children from the Guides and Scouts of the town enact this by playing the part of the Pixies, who inflict their revenge on the community by 'imprisoning' the bell ringers.
Pixie Day will consist of an afternoon fete with stalls and entertainment before the main event, the 'Pixies' Revenge', which takes place in the town square followed by an evening of food and entertainment. In previous years this entertainment has included displays of Morris dancing, a coconut shy, tombola and skittles.
Pixie Day along with the Ottery St Mary Tar Barrels in November, are two signature events during which the rich history and mythology of the town is celebrated, bringing local children and the activities of the Guides and Scouts to the fore. Gilbert Stephens understands how significant this event is to the fabric of the local community and is pleased to be a part of its continued success.
Acknowledging the importance of this annual event, Terry Bastyan, Managing Partner at Gilbert Stephens Solicitors, notes that "Pixie Day is more than just an opportunity for a party, it is an important day in the Ottery St Mary calendar. Pixie Day brings together residents both young and old, whilst recognising the rich traditions of the town. We are proud to continue supporting this event and look forward to another successful day of celebration and entertainment".
We will be giving out balloons in the square, so come along and see us!
You can find out more about Pixie Day on the Ottery St Mary Info website.