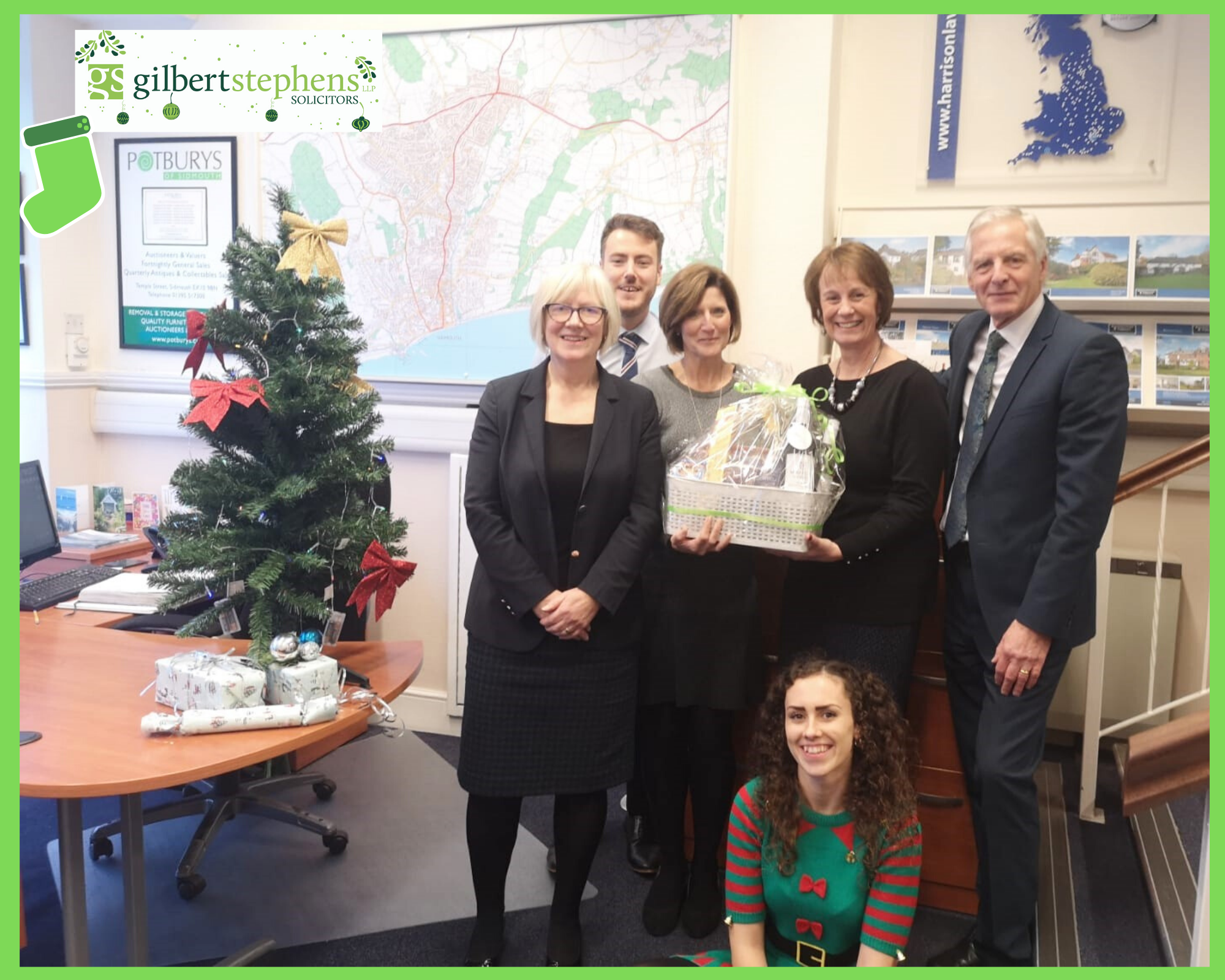 It's Christmas in Sidmouth!
17th December 2019
Last Friday 6th December, the Gilbert Stephens Solicitors Christmas Elves travelled to Sidmouth to deliver some well-deserved Christmas gifts to our local estate agents and funeral directors.
We popped by Bradleys Estate Agents, Fulfords, Harrison Lavers & Potburys, Hall & Scott, Your Move Edwards, Redferns, and Potburys Funeral Services, to spread some Christmas cheer and raise some spirits.
We asked each business to pull some Christmas crackers with us, which alongside the usual Christmas hat, joke, and toy, contained some small pieces of paper inside. The paper detailed which prize in our towering Christmas basket they had won.
This year, Harrison Lavers & Potburys were the very lucky winners of our star prize, the Luxury Gilbert Stephens Christmas Hamper, which contained one of every gift we had to give. We were delighted to hand over the Christmas Hamper which was complete with a Christmas pudding, bottles of wine, tubs of Celebrations and Quality Street, a Terry's Chocolate Orange, some delicious mince pies, a box of Malteasers Teasers, a bottle of prosecco, a tin of shortbread, and of course, one of our Gilbert Stephens bags!
We thoroughly enjoyed handing out our Christmas gifts to local businesses in Sidmouth, it's always a pleasure to work alongside you.