Inspirational Women at Gilbert Stephens – Kim McDonald
13th March 2018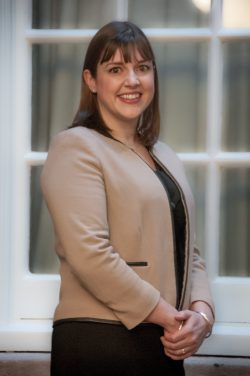 There are plenty of inspirational women at Gilbert Stephens and in celebration of International Women's Day and Mother's Day we will be featuring 3 in the month of March.  Today we are featuring Kim McDonald, Kim is a partner and works in our Civil Litigation department.
Kim obtained her LLB law degree from Reading University following which she successfully completed the post graduate Legal Practice Course at Exeter University. Kim joined Gilbert Stephens in 2006.
Kim deals with all aspects of civil litigation matters including debt recovery, neighbour disputes and Landlord and Tenant matters. Kim also has experience dealing with a wide range of personal injury claims including road traffic accidents, accidents at work and occupier's liability.
Kim advises on employment issues and acts for both employers and employees
Here's Kim's answers to our questions:
Who has been the most inspirational woman in your life and why?
My Mum who is hard working and has devoted her life to ensuring her family are happy and well cared for.
Who inspires you the most professionally?
Working Mothers who are successful in their career as I know how difficult it is to juggle a busy and very demanding job with being a mum.
Have you got a favourite inspirational quote?
Not one that is suitable to write down!
What drew you to working in law? 
My father was a policeman and the law has always interested me.
What do you love most about your job?
The client contact and helping people resolve difficult situations
What advice would you give to a woman just leaving education
Never get disheartened or give up your dreams due to knock backs. To achieve something to be proud of it will never be easy to get there but the journey will ultimately provide you with the experience and confidence to excel once you are there.
If you could have any super power what would it be and why?
To hear other people's thoughts, I imagine every one of my cases would settle quicker that way!
How would you describe yourself in 3 words?
Stubborn, hardworking and fair
What does being an inspirational woman mean to you?
Being successful doesn't make a person inspirational to me but their positive attitude and hard work it takes to achieve their goals is the inspiring story
What do you enjoy doing outside of the office?
Spending time with my family
And finally…….. if there was a zombie apocalypse how would you survive?!
Hide!