Gilbert Stephens sponsors Budleigh Salterton Pebble Building Competition – we love the Jubilee theme!
15th June 2022
Do you love architecture? How about pebbles? If you answered yes to either of those questions, then you'll have loved this years Budleigh Salterton Pebble Building competition sponsored by Gilbert Stephens!
The competition is part of the Budleigh Lions Gala Week.  The Lions set up the Club in Budleigh Salterton in 1980. Their motto is "We Serve" and Club members get involved in various community projects where they help either individuals or local organisations that need some support.
We've gathered some amazing photos of people who entered this year and we love how many were inspired by the Queen's Jubilee. This competition was all about using natural materials to create beautiful structures, the results are absolutely stunning – well done to everyone who entered!
We hope you enjoy these photos as much as we did, and who knows, maybe next year you'll be inspired to enter yourself!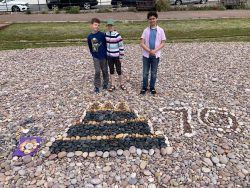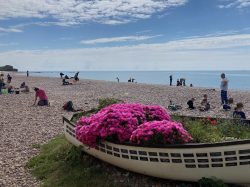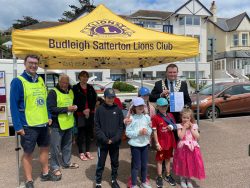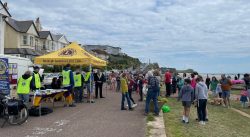 Photo Credits: First image S. Watts – All other images Budleigh Lions