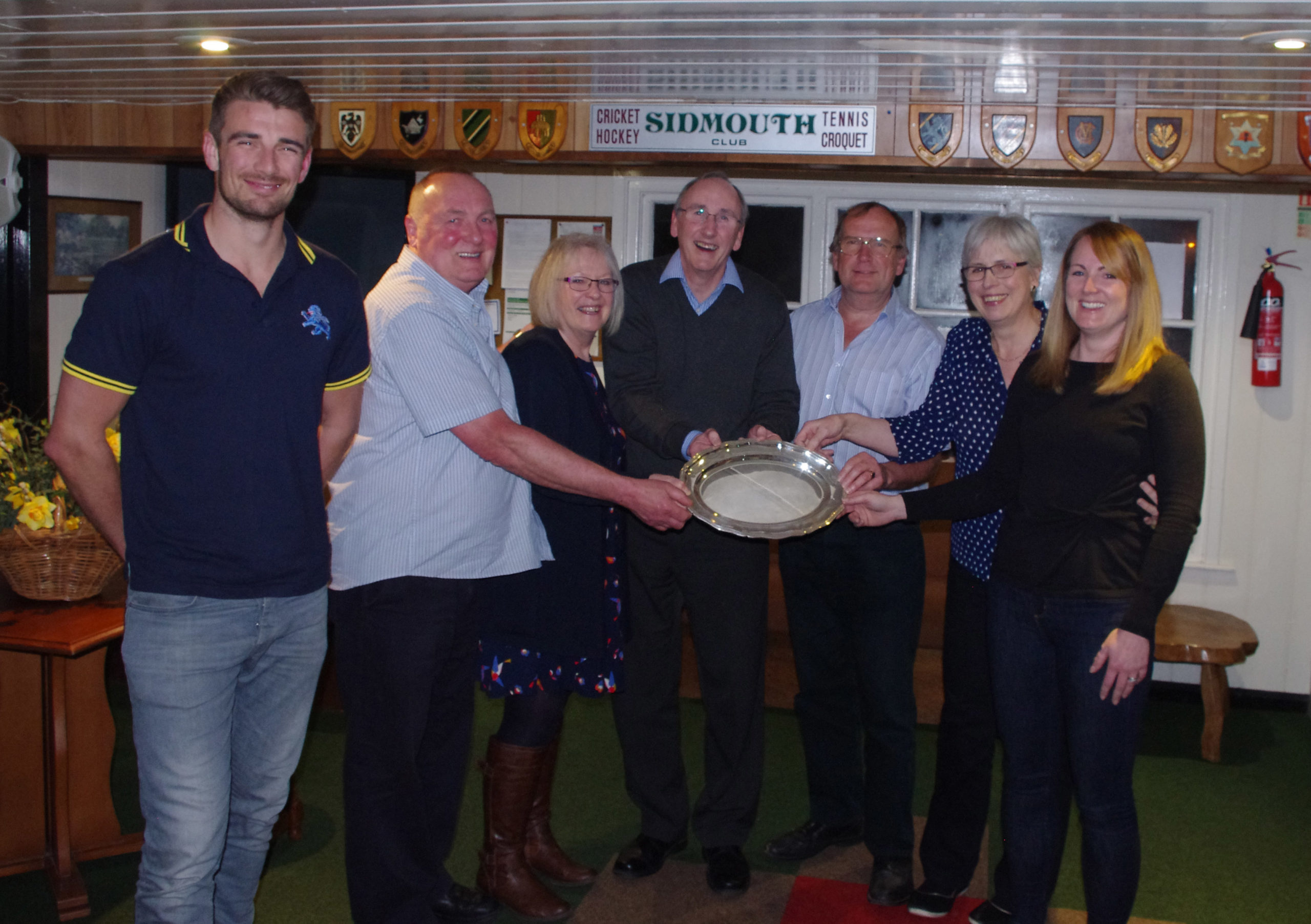 Gilbert Stephens attend the annual Devon County Cricket Club Quiz night at Sidmouth CC
5th April 2017
On Tuesday 4th April 2017, a team of quiz masters from Gilbert Stephens attended the annual Devon County Cricket Club Quiz event at Sidmouth County Cricket Club.
The purpose of the evening was to celebrate the launch of the seasons 2017 Souvenir Brochure and raise funds for three local charities; Sidmouth Hospiscare, The Sid Valley Admiral Nurse Appeal, Memory Café and The David Shepherd Cricket Trust through a charity raffle.  The event attracted a bumper attendance of over 80 people making up 15 competing teams.  The team consisting of Alastair Bates, Richard Shorey and Carolyn McAndrew (below) hoped to repeat their success of last year but alas, history was not to repeat itself with the team finishing a respectable mid table position behind the worthy winners Enchanted House Beds of Okehampton (above).  Everyone had an enjoyable and fun evening.
The Brochure, now in its 2nd year has been designed to help Raise the Profile of Devon County Cricket. Through the goodwill and support of local business sponsorship the brochure offers 40 page of news articles, photographs plus all the home fixtures for the 2017 season and will be distributed free of charge from this month.