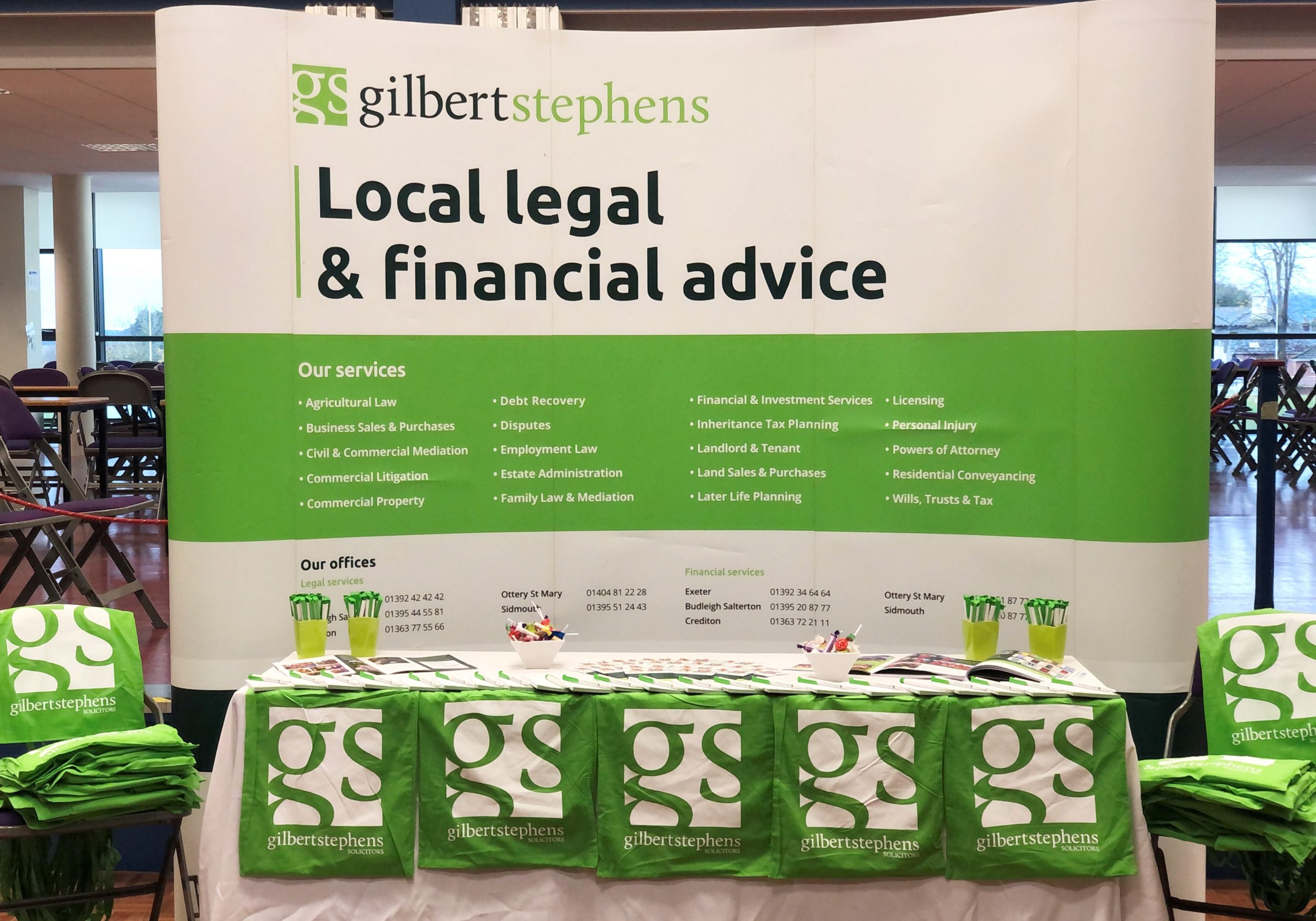 Exeter School Careers Convention
15th November 2019
Yesterday, on Thursday 14th November, Gilbert Stephens Solicitors were pleased to be welcomed back at the Exeter School Careers Convention. The Careers Convention is a key date in the firm's annual calendar and we always look forward to meeting new, ambitious and intelligent young people at this event who may be considering a career in law.  
This year, Carolyn McAndrew, Legal Executive, and Jonathan Cave, Solicitor, represented the firm at the event alongside forty other organisations from the charity sector, finance and engineering, just to name a few. Both Carolyn and Jonathan thoroughly enjoyed offering their own professional experience and expertise to students who are planning their career paths and finding out what qualifications and training they might need.
They were also able to offer advice on what A-level subjects would be the most useful and give an insight into all the different paths young people can take if they wish to work in the legal sector. Many were surprised to learn that going to university is not the only option for young people. Other routes include CILEx and legal apprenticeships.
Jonathan says "it was fantastic to talk to so many students who were heavily interested in what we do and pursuing a legal career. Our stand certainly attracted a lot of attention and many commented on how impressed they were by our display".
We are very pleased to have been a part of the Exeter School Careers Convention and look forward to returning next year.