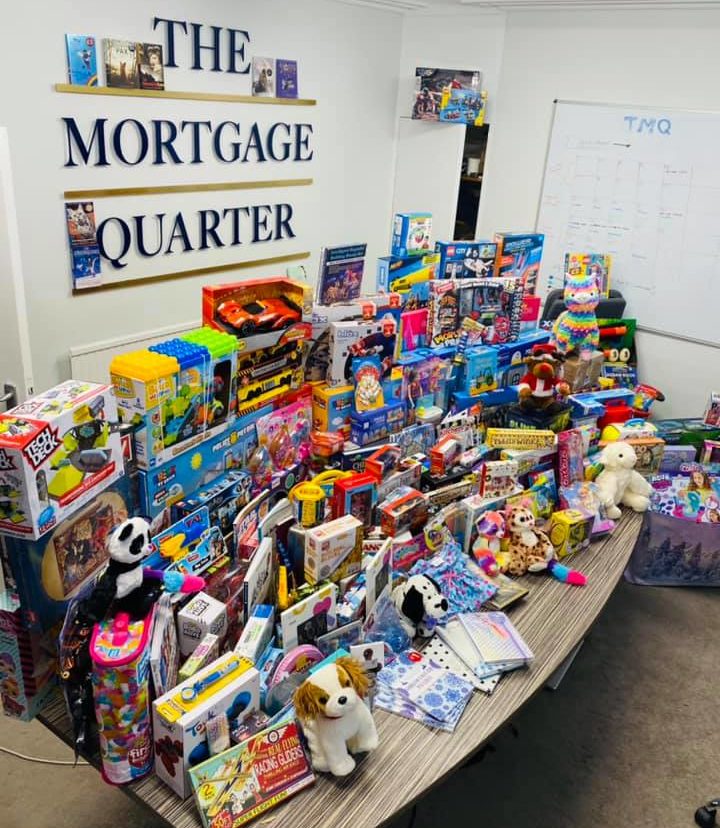 Bramble Unit Toy Donation
15th December 2020
Last week Gilbert Stephens Solicitors dropped off some donations for The Mortgage Quarter's annual toy collection campaign for the Bramble Unit at the Royal Devon & Exeter Hospital.
This year has been particularly difficult for those on the Unit and very different to previous years with fewer family visits allowed. It was more important than ever to help support the campaign and bring some Christmas cheer and we were delighted to donate over £100 and toys.
All donations had to be dropped off at the hospital by Monday 14th December to ensure they could be quarantined and processed. Despite less time than usual to coordinate and gather donations the response has been fantastic, and Bramble Unit will be receiving quite a stash thanks to The Mortgage Quarter and all those that joined in with the donations.
Antonia D'Alessio, Chartered Legal Executive at Gilbert Stephens said "It would have been all too easy for the magic of Christmas to get lost for those children and families who find themselves at the Bramble Unit this Christmas, I hope our donations go a little way to bringing a bit of joy. A big thank you to The Mortgage Quarter for organising this important collection for a third year."
The Bramble Children and Young People's Unit at RD&E specialises in caring for babies, children and young people between the ages of 0-18 years old. You can find out more about them and what they do here https://www.rdehospital.nhs.uk/services/children-and-young-people-paediatrics/bramble-children-and-young-people-s-unit/