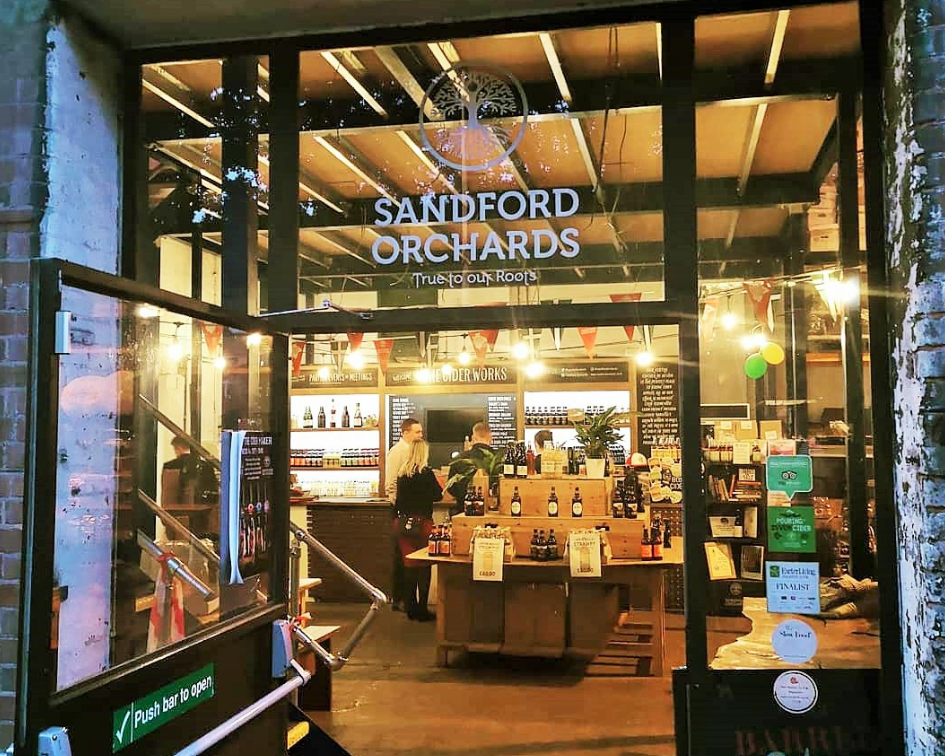 YPN Event – Pizza Night at Sandford Orchards
6th September 2019
Last Wednesday 28th August, Gilbert Stephens Young Professionals Network met for their bimonthly event at Sandford Orchards in Crediton. Members enjoyed a delicious evening of pizza and cider pairing at the full working farm. Sandford Orchards specialise in Barrel and Stone fresh, stone baked sourdough pizzas, in addition to a wide range of ciders and juices.
Everyone dined in The Factory and enjoyed conversing over a buffet of stone baked sourdough pizzas, wedges, salad, dips and antipasti. To accompany the tasty food, members could choose from any of the Sandford Orchards ciders to try. Sandford Orchards produce flavoured, traditional and fine ciders. The favourite amongst the networking group was the cask aged vintage Devon cider, 'The General', which takes three years to brew! This complex cider is enriched with apple fruit, honey, vanilla and hints of malted barley.
Event Organiser at Sandford Orchards, Danny Elston provided a detailed tour of the local brewing company. Danny said "every drop of Sandford Orchards cider is made by us. From the beginning, our aim has been simple; to produce top quality cider from the finest Devon cider apples, like generations of Crediton cider makers before us. It's how we did it in 2002 and how we always will, proudly and true to our roots".
Sarah Heath, Chartered Legal Executive at Gilbert Stephens Solicitors and organiser of this YPN event, expressed her gratitude to the staff at Sandford Orchards for such a fantastic evening. Sarah said "Danny and his team were amazing. The tour was so informative, and it was great to support such a successful local business that in turn also supports local and generates little waste. They have one apple supplier, who they return the waste pulp of their apples to so that they can then feed their cows! This ties in so well with the YPN ethos, as we always try to support local businesses when organising our events. We received great feedback from our members and hope that Sandford Orchards will welcome us back in the future".
The YPN offers members the opportunity to meet and network with likeminded working professionals. The network is ever evolving and now has over 300 members from various sectors. Get in touch with us via email at  or follow us on Facebook @GSYPN to find out more.