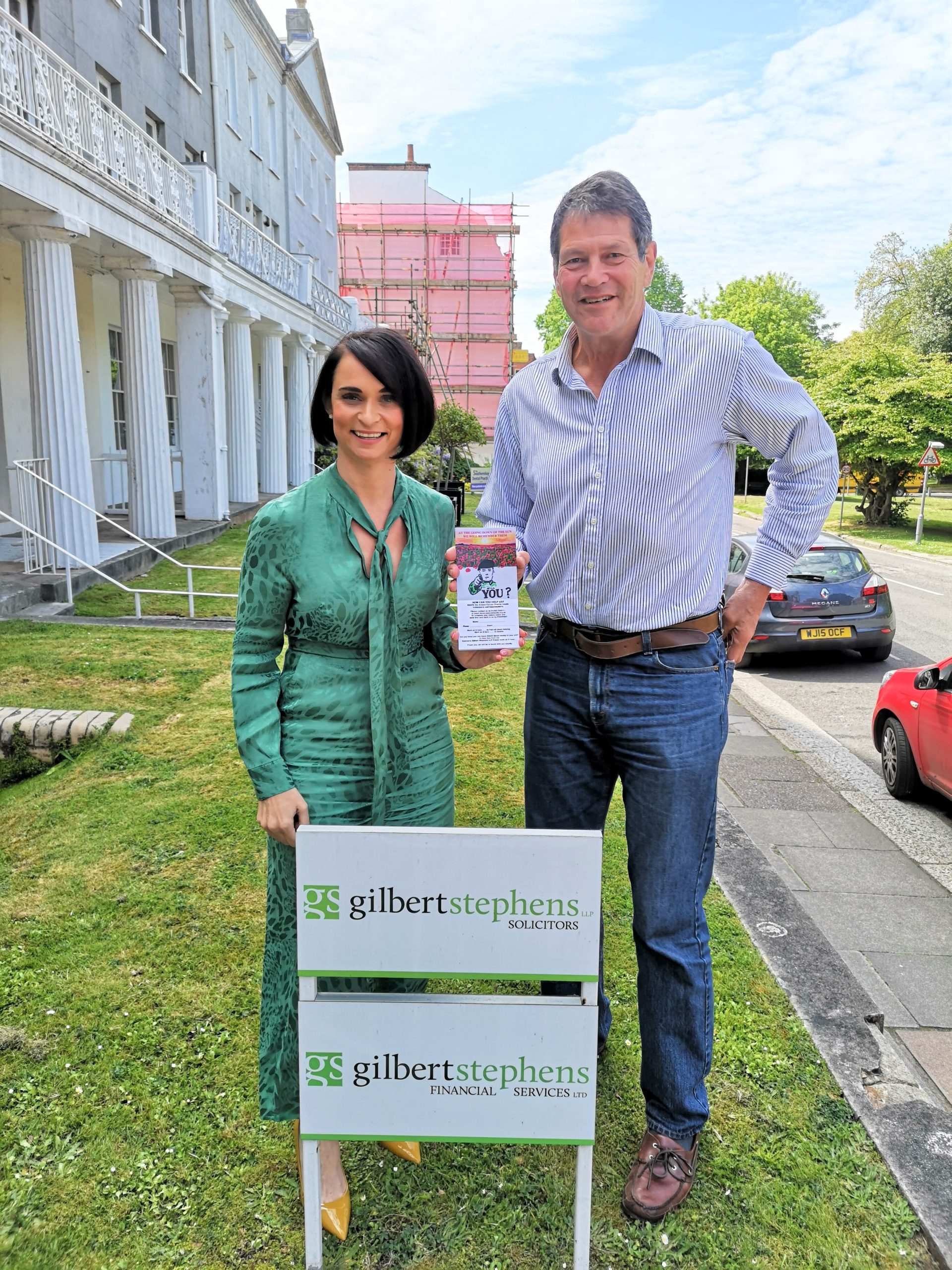 Welcoming the Armed Forces Charity to Gilbert Stephens Solicitors
21st June 2019
It was a pleasure to welcome Clive Richards from the Soldiers', Sailors' & Airmen's Families Association (SSAFA), to Gilbert Stephens Solicitors Exeter office. Dana Mulligan, Marketing Manager for Gilbert Stephens met with Clive and was pleased to introduce him to some of the staff members at Gilbert Stephens.
This meeting came soon after SSAFA, the Armed Forces Charity, were presented with the Lord Mayor's charity cheque. SSAFA were the Lord Mayor's chosen charity for the last Mayoral year, which saw the centenary anniversary of Armistice Day, the end of the First World War.
SSAFA Devon is the local branch of the UK's oldest national Armed Forces charity at over 130 years old. The charity's mission is to relieve suffering and distress amongst the Armed Forces, veterans and their families in order to support their independence and dignity. The charity is there to support members of the Armed Forces and their families whenever they need it throughout their lives.
Gilbert Stephens have worked with the Devon branch of SSAFA in the past and this year we have supported the production of postcards to encourage volunteers to help the charity. The postcards are distributed to inform the local community of the work that SSAFA do and recruit more volunteers as well as asking if people are able to make a donation to the charity or even make a charitable bequest in their will.
As the needs of veterans are becoming more diverse, SSAFA offers a flexible and tailored service to make sure that everyone they work with receives the help that they need, in the way that they need it and at the right time. This could mean helping veterans settle into civilian life, providing them with access to mental health support, helping to supply white goods or mobility aids or arranging accommodation and daily necessities for those suffering financial hardship and distress.
Dana Mulligan said, "We are really proud to be supporters of this charity. We believe in taking care of the people who have given so much to take care of us. It's been great working with Clive in the production of the volunteer postcards, to encourage support for SSAFA in the Devon area".
If you would like to know more about volunteering with or donating to the charity or want to help SSAFA look after serving or retired members of the Armed Forces and their families in Devon, get in touch with SSAFA Devon on 01392 254611 or email . You can find out more about what they do on their website www.ssafa.org.uk.
For information about how you can leave a charitable bequest to SSAFA Devon in your will, get in touch with Gilbert Stephens Solicitors on 01392 424242 or email .