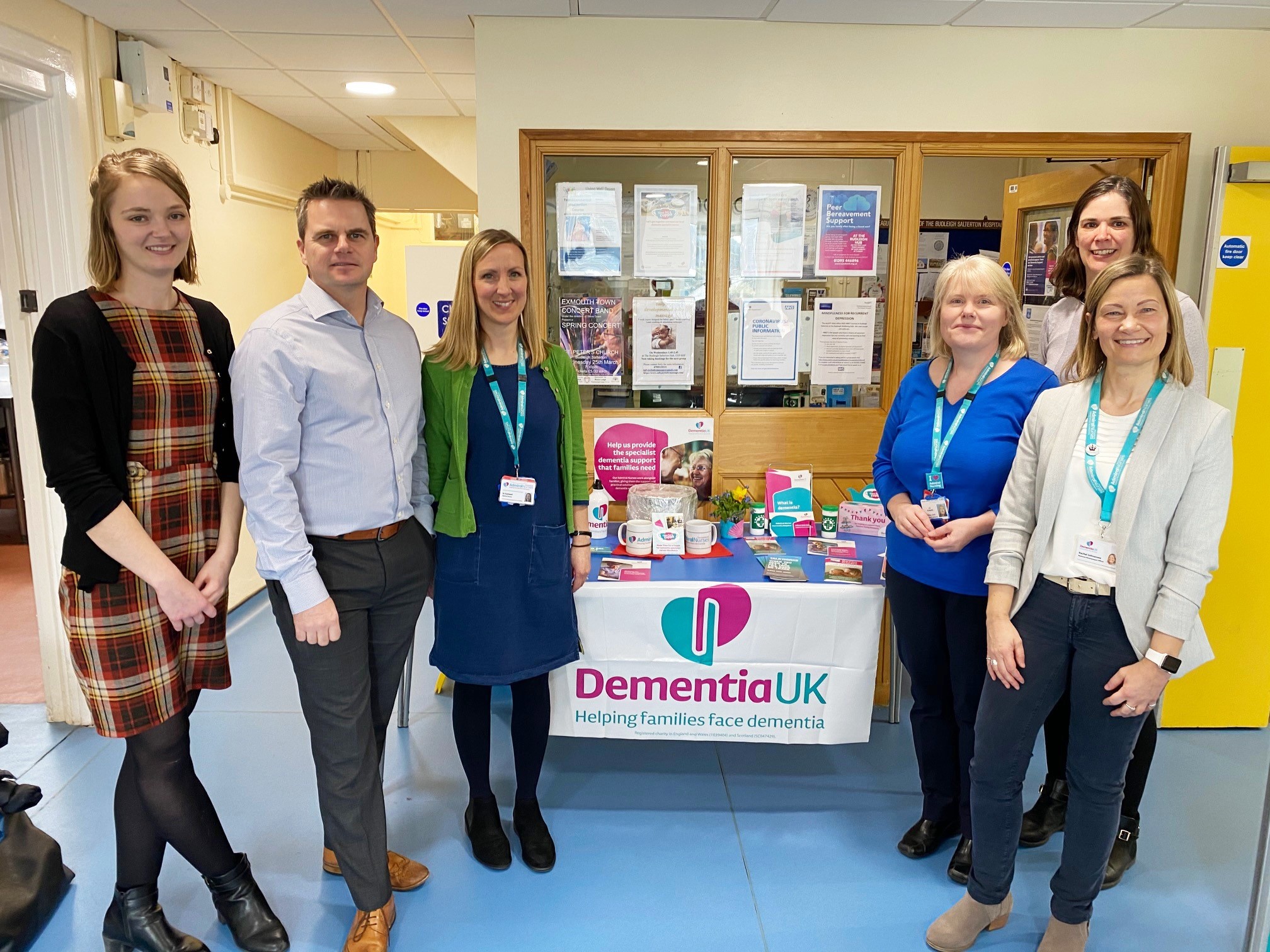 A Cuppa, Cake and Chat with our Admiral Nurses at the Budleigh Community Hub
5th March 2020
On Tuesday 3rd March, Gilbert Stephens Solicitors enjoyed supporting the Budleigh Community Hub's fundraising event 'Time for a Cuppa', in aid of Dementia UK.
The central aim of the Budleigh Community Hub is to improve the health and wellbeing of the communities of Woodbury, Exmouth and Budleigh. Staff from our Budleigh office, to include Kate Wheeler, Legal Secretary, and Emma Rayfield, Legal Assistant, went along to the event on behalf of the firm.
'Time for a Cuppa' provided an opportunity for guests to talk to local Admiral Nurses, Jo and Liz, who provide much needed support to families facing dementia and its burdensome effects. Admiral Nurses work across care homes, hospitals and hospices, giving one-to-one support and expert guidance to help the whole family live more positively.
Admiral Nurse based at Exmouth Hospital, Liz Seward, says "it was wonderful to bring together people living with dementia, carers, partner organisations and local supporters of the Admiral Nurse service and it gave us an opportunity to thank the community for their ongoing support. The Admiral Nurse service is a true partnership between the charity Dementia UK, the Royal Devon & Exeter NHS Foundation Trust and the local community who have raised the vital funds for this service".
There are currently 282 Admiral Nurses throughout England and Wales, and with an ever-growing number of patients diagnosed with dementia every year, the objective is to augment this number to 300 by the end of 2020. In order to grow a bigger network of Admiral Nurses across the UK, Dementia UK is in vital need of further funding.
We are very fortunate to have such an excellent level of care for people living with dementia throughout Budleigh and were really pleased to do our bit to help this important cause. You can find out more about the excellent work Admiral Nurses provide here.
Additionally, if you would like to find out more about Budleigh Community Hub and the activities and events they organise, check out their website.
We look forward to supporting the Community Hub with even more charitable events in the near future.