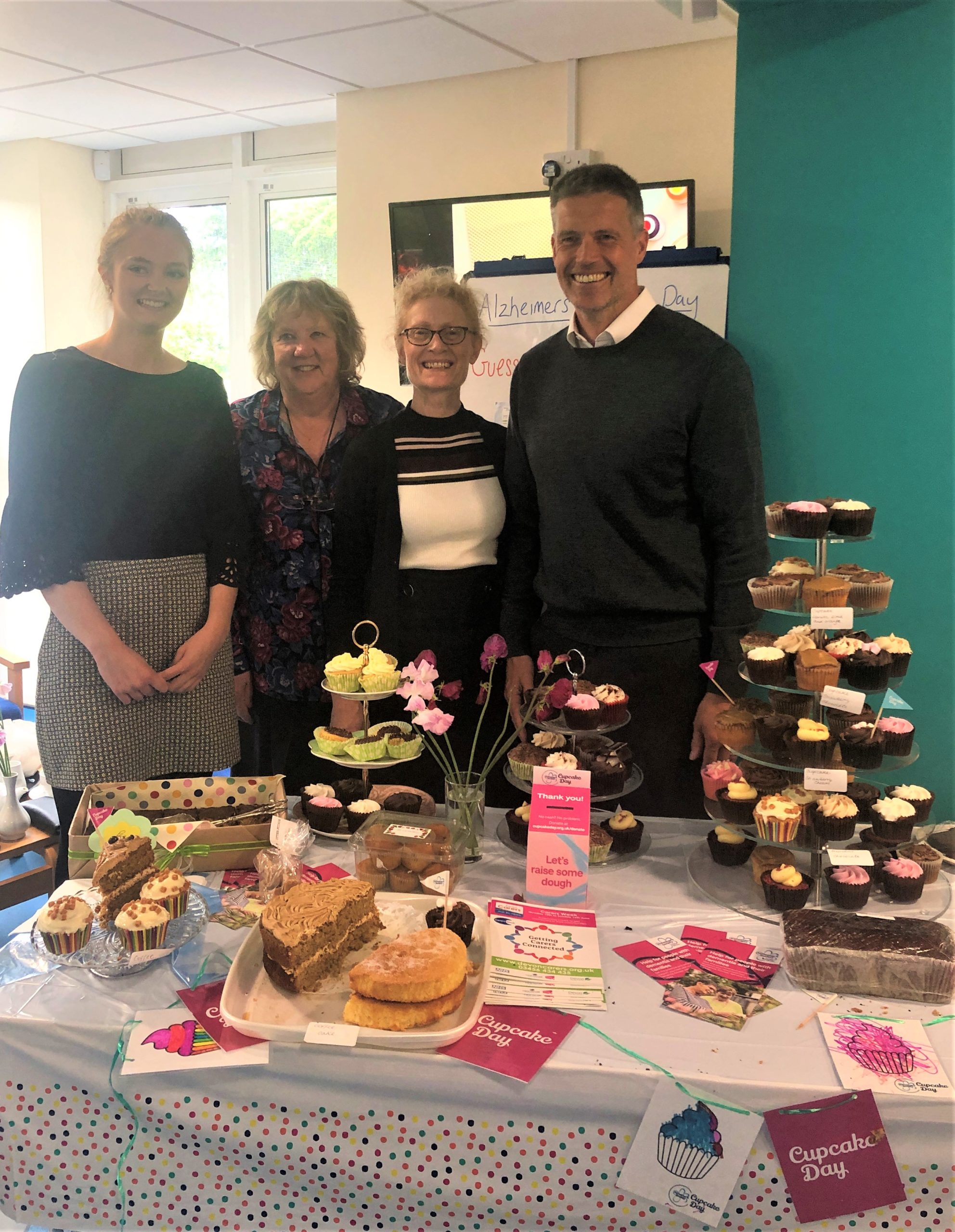 #ThrowbackThursday – Cupcake Day for Alzheimer's Society
27th June 2019
On Thursday 13th June, The Budleigh Community Hub hosted a Cupcake Day from 10am – 12pm to help raise money for the Alzheimer's Society.
The central aim of the Budleigh Community Hub is to improve the health and wellbeing of the communities of Woodbury, Exmouth and Budleigh. Julia Powell, receptionist at our Budleigh Gilbert Stephens office, baked a wide selection of different cupcakes and delivered them to the Hub with Sheila Woodland, Licensed Conveyancer and Emma Rayfield, Legal Assistant. The staff at our Budleigh office enjoyed the cake sale and stayed for tea, they also didn't forget their colleagues as they bought lots of cakes to take back to them.
We had a fantastic morning and were really pleased to do our bit to help this important cause. In total, the Budleigh Community Hub managed to raise £235 for The Alzheimer's Society.
The Alzheimer's Society is the only UK charity that campaigns for change, funds research to find a cure and supports people living with dementia today. Dementia is the UK's biggest killer. Someone develops it every three minutes and there's currently no cure.
If you would like to know more about the work that the Alzheimer's Society does or want to find out how to volunteer with or donate to this incredible charity, take a look at their website. Additionally, if you would like to find out more about Budleigh Community Hub and the activities they hold check out their website.