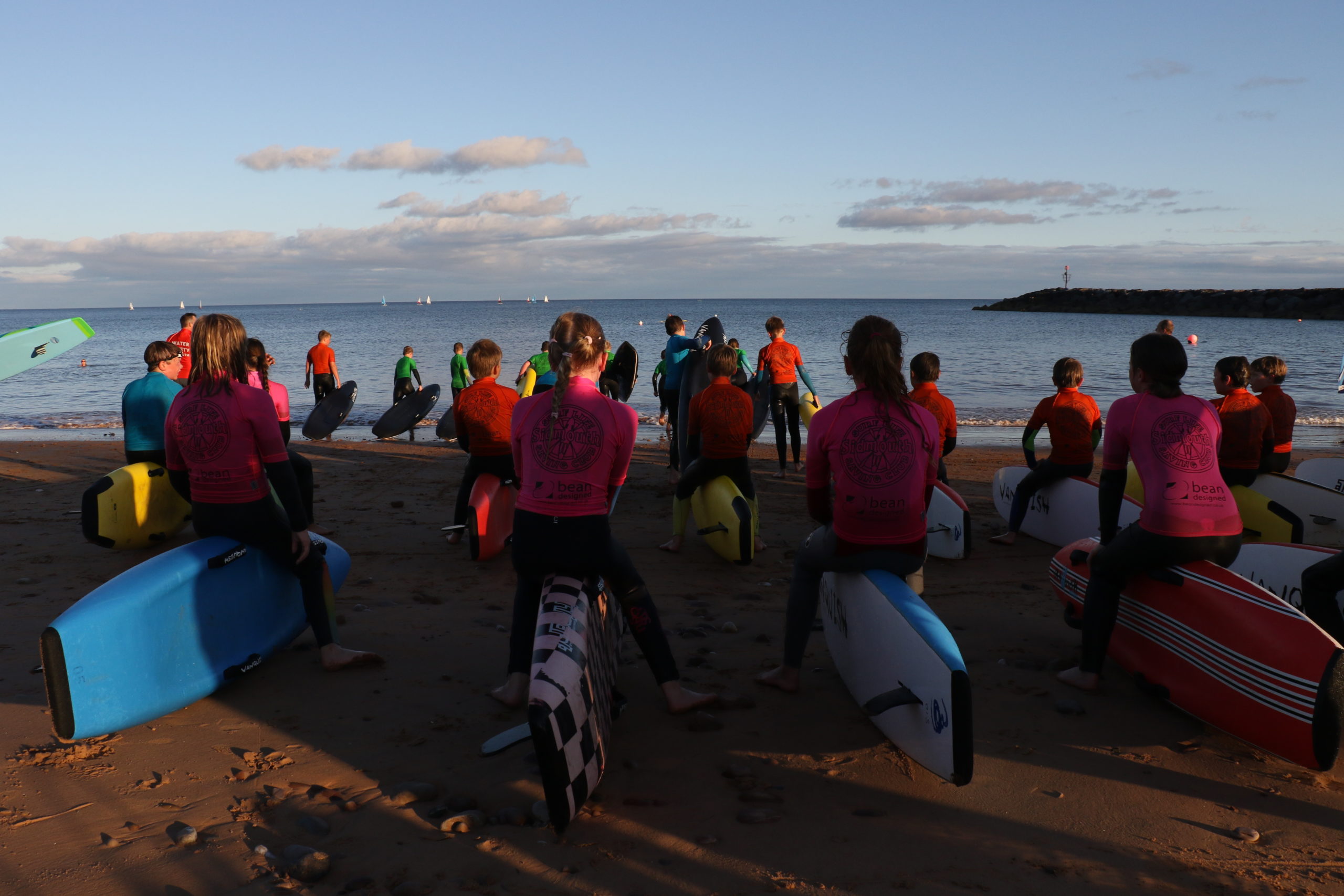 Sidmouth Surf Life Saving Club – Weathering the Pandemic
8th February 2021
Gilbert Stephens Solicitors has a continued sponsorship with Sidmouth Surf Life Saving Club, a truly inspiring not-for-profit organisation founded in 2013. The organisation is affiliated with Surf Life Saving GB, which is a national charity helping to make our beaches safer and more enjoyable.
As a coastal town, it is of the utmost importance that our communities have access to proper training for young people in the water. This ensures that they are safe to enjoy the best that our coastal region has to offer.
However, the ongoing pandemic and national restrictions has made it extremely challenging for Sidmouth Surf Life Saving GB to continue operating as normal. David Manley, Chairman and Lead Coach of SSLSC said "2020 was a difficult year for all sports, however it did provide a time to reflect, take stock and look forward to better times. The spring lockdown meant that the Sidmouth Surf Lifesaving Club could not start its open water season at the beginning of May as per previous years. The club would have been starting its eighth season and had planned to further expand membership numbers with 30 new 8- and 9-year-olds lined up to take the club entrance assessment. These new recruits would have also boosted the club's membership to 140.
The club were able to provide limited activities in August, under strict national and governing body of sport Covid-19 guidelines, but numbers were restricted, and no competitions took place in 2020. The winter swim squad started in September but due to national lockdowns, training has been sporadic."
Despite the difficulties 2020 has provided, David is feeling hopeful for 2021:
"Looking towards this year, we are hopeful that we can run at full capacity again, invite new members, compete at local and national competitions, and see all our members enjoy the beach and ocean. The support from our sponsors will be vital to get us back into action with intensive training of coaches and volunteers required pre-season and more resources needed to accept the 40 plus new members on the waiting list."
We are particularly pleased to be a part of Sidmouth Surf Lifesaving Club's journey and hope that 2021 will bring some normality for the club enabling them to continue providing invaluable training to young children in Sidmouth and the surrounding areas.
For more information about Sidmouth Surf Life Saving Club, or to join in or support the club, take a look at their website: www.sidmouthsurflifesaving.co.uk.
Here are some photos that were taken at their training sessions last summer.