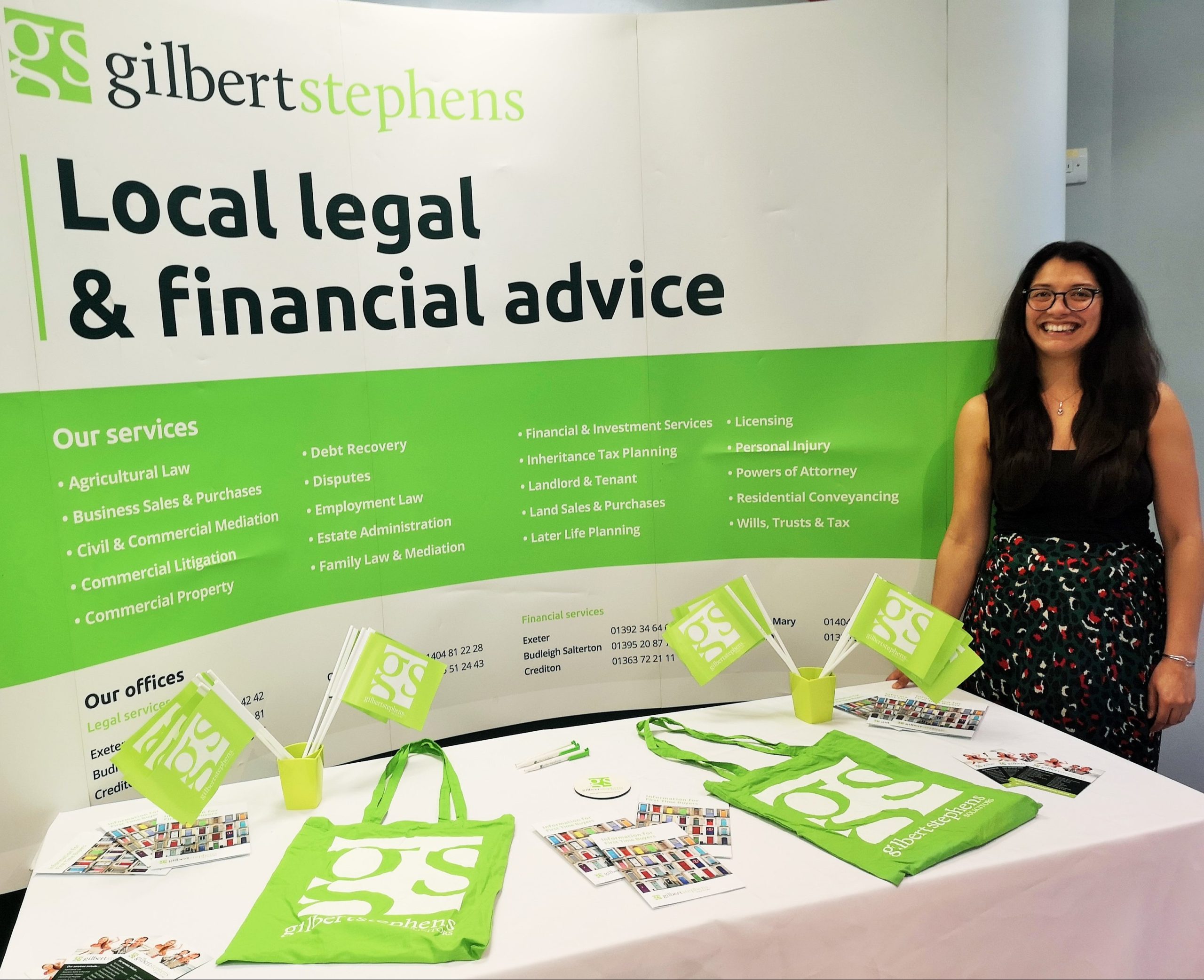 Sarah Heath is expert speaker at first time buyers events
30th April 2019
Gilbert Stephens Solicitors were delighted that Sarah Heath, Chartered Legal Executive from our Exeter office, was one of the expert speakers at the Halifax first time buyer events last week in Exeter and Barnstaple. Martin Pratley (head of our conveyancing department) also attended the events.
The two events were held in the Exeter and Barnstaple Halifax buildings, on Tuesday 23rd and Thursday 25th April, and were very well attended by prospective buyers from the local areas.
These events are designed to inform prospective buyers about everything they need to consider when looking to purchase their first home, from securing a mortgage in principle to taking advantage of available first time buyer schemes.
Sarah Heath gave an engaging presentation, speaking about the legal aspects of purchasing a property. Sarah specialises in residential conveyancing and was able to discuss the various stages of purchasing a property for the first time.
Sarah talked the attendees through the stages, showing that with the right advice and support buying your first home doesn't need to be daunting. From why you need a solicitor to how to instruct them and what information they will ask for. Sarah gave a break down of how long the process will take and the costs that can be expected on the journey to exchanging contracts and completing!
Sarah tells us, "This is an exciting time in peoples' lives and I was happy to be able to present important information and answer the questions of the people who attended these first time buyers events. I really hope that the evenings helped people to realise that buying a property doesn't need to be stressful, if you are in the right hands."
At Gilbert Stephens we offer clients the benefit of many years of expertise in dealing with all residential property matters. Our aim is to make the buying of property as quick and easy as possible, offering a personalised service and advice to all our clients.
For further information or advice regarding the purchase or sale of your property, you can contact our conveyancing team on 01392 424242 or email .