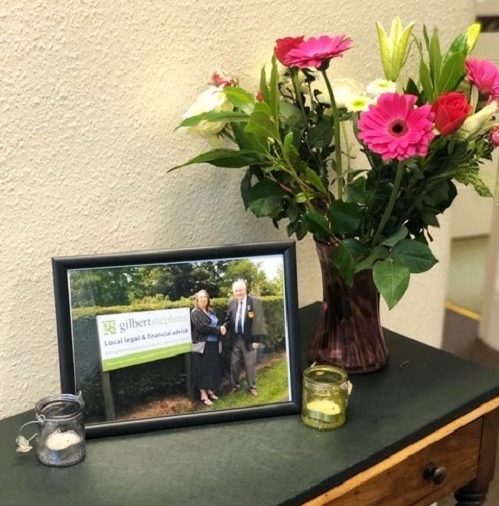 Remembering Liz Govier
29th November 2019
Wednesday 27th November was a particularly poignant day for the firm this week as we remembered one of our solicitors, Liz Govier, who sadly passed away this time last year. Liz was a Private Client Solicitor at our Ottery office and to demonstrate our remembrance we have set up a beautiful memorial for Liz in the reception area.
Liz passed away following her brave battle with cancer. This year, the firm has participated in multiple fundraising activities to remember Liz, such as the Nello II Ventesimo and the Pretty Muddy Race for Life where we have raised over £3,000 for both FORCE Cancer Charity and Cancer Research UK.
Claire Baker, Liz's daughter and Support Administrator at our Exeter office, says "I'm proud to say my mum was a big part of the firm and the Ottery Community. She definitely won't be forgotten".
We look forward to raising even more much needed funds for various cancer charities in the new year.