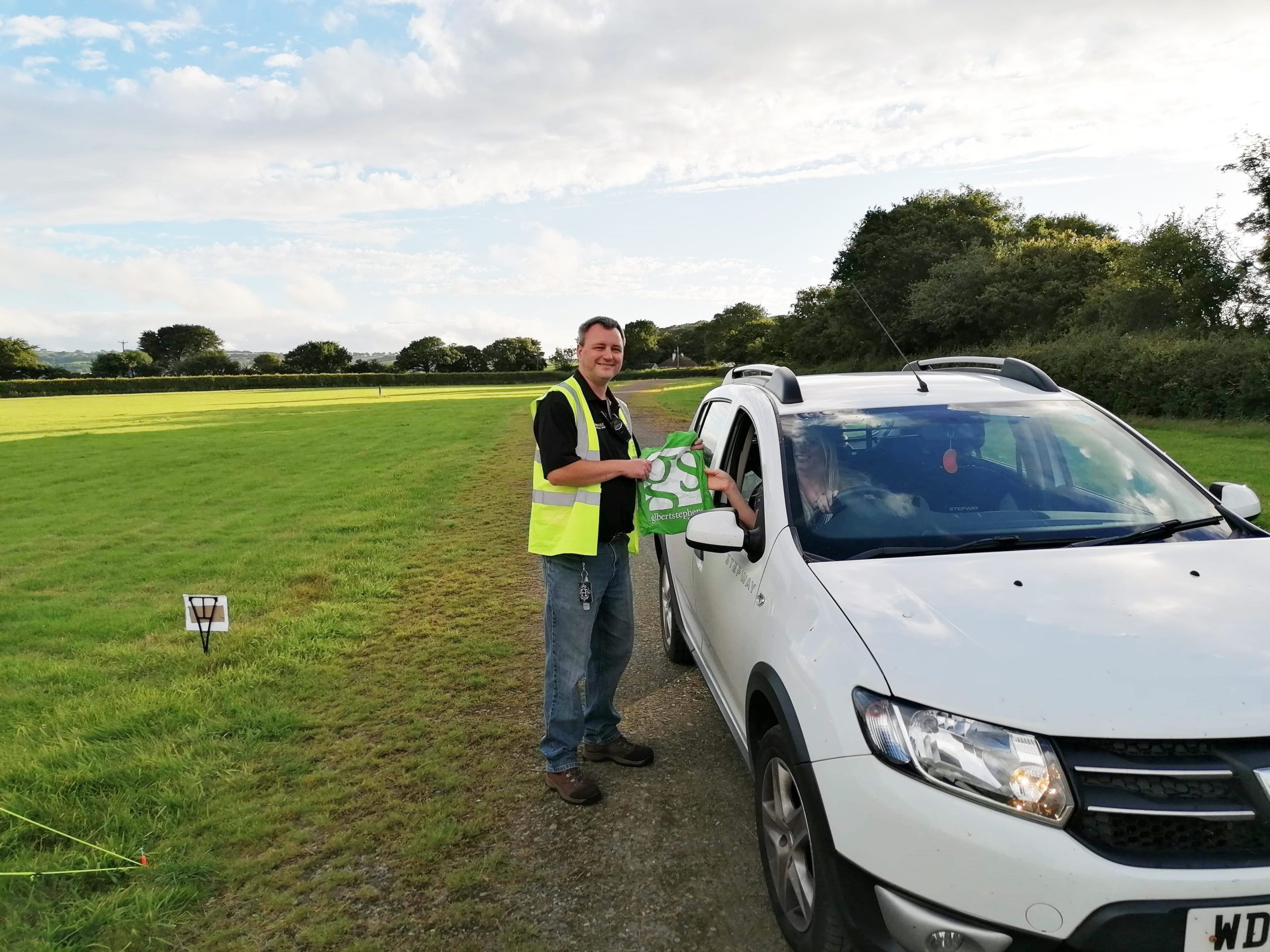 Proud Sponsors of Okehampton Drive-In Cinema Screening
6th August 2020
Gilbert Stephens Solicitors were pleased to sponsor the drive-in cinema screenings of the iconic musicals, Grease and Rocketman, on Friday 24th and Friday 31st July. Both screenings took place at the Okehampton Show Grounds where people gathered to enjoy the film from the comfort of their own vehicles.
On arrival, guests were pleased to be handed one of our green cotton bags, with a Gilbert Stephens pen and notepad inside.
The socially distanced event was organised by Okehampton Roundtable, the community organisation which supports both national charities, such as Children in Need and Anthony Nolan, alongside many local charities and causes. In the past, the organisation has supported the Okehampton Foodbank, Okehampton College, football clubs, and scouts' groups, just to name a few.
Okehampton Roundtable is open for men aged 18-45 to join and help make a difference in the community. For more information on joining, visit the Okehampton Roundtable website here.
James Mallen, Chairman of Okehampton Roundtable, says "we are very grateful for the help of our sponsors for making the event possible. In total, we managed to raise over £2,000 which will certainly make a huge difference in the Okehampton community".
Fifty percent of the monies raised from the screenings will be put towards supporting local charities and the community, with the other fifty percent going towards the running costs of the Roundtable and new equipment to help run the events.
The Roundtable will be organising another drive-in cinema event later this year. For exclusive updates and to avoid missing out on quick-selling tickets, follow Okehampton Roundtable on Facebook here.
Gilbert Stephens look forward to supporting this organisation with more community events in the near future.