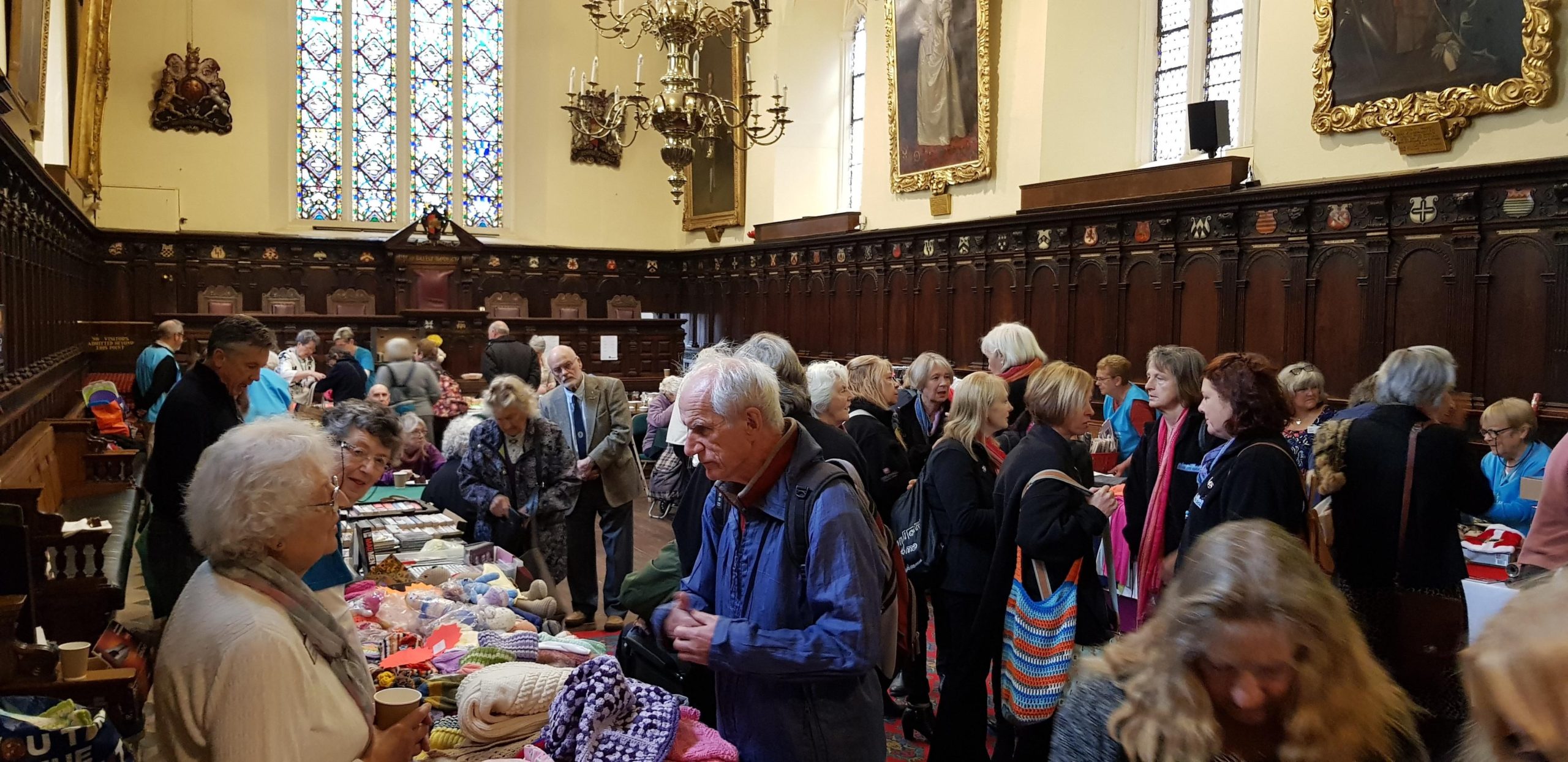 Pinhoe and Broadclyst Friends of Hospiscare raise £3,035.26 at their Grand Sale and Coffee Morning!
7th October 2019
Gilbert Stephens Solicitors were pleased to support the wonderful Pinhoe and Broadclyst Friends of Hospiscare Grand Sale and Coffee Morning on Saturday 5th October at the Guildhall in Exeter High Street. The morning started at 10am seeing many people come together to enjoy and support the event which comprised of the grand sale featuring a great selection of clothes, home knits, jewellery, Christmas gifts, CDs, books and DVDs, in addition to a tombola and prize draw.
This year, Gilbert Stephens were delighted to donate some prizes to their tombola. The prizes included three luxurious women's Baylis and Harding gift sets and a men's Baylis and Harding Fuzzy Duck gift set.
The Guildhall Grand Sale and Coffee Morning is the main fundraising event this year, and so far, they have raised an outstanding £3,035.26! This event marks their 11th year of fundraising. Throughout the years the group has managed to raise an incredible sum of over £115,000 for Exeter Hospice.
Hospiscare is a local adult hospice charity who provide high quality care and support to people with life-limiting illnesses and their families. With over 160 staff and more than 1,000 volunteers, Hospiscare offers specialist advice and support every day of the year.
Terry Bastyan, Managing Partner, says "we have been long term supporters of this group and it is incredibly rewarding to be able to help such a valuable service for patients and their families in extremely difficult times. The outstanding work of Hospiscare relies on support from fundraising and we are very happy to be able to continue to contribute towards this".
Louise Jones, Events and Community Fundraising Manager at Hospiscare, says "We could not have raised this amount without the support of local businesses like Gilbert Stephens and the people who wish to support their local Hospice!
The money raised will help to care for local people whose lives have been changed forever by terminal diagnosis, by providing 60 hours of community nursing to patients within their own home or a specialist mattress for a patient within our In-Patient Unit (IPU) in Exeter".