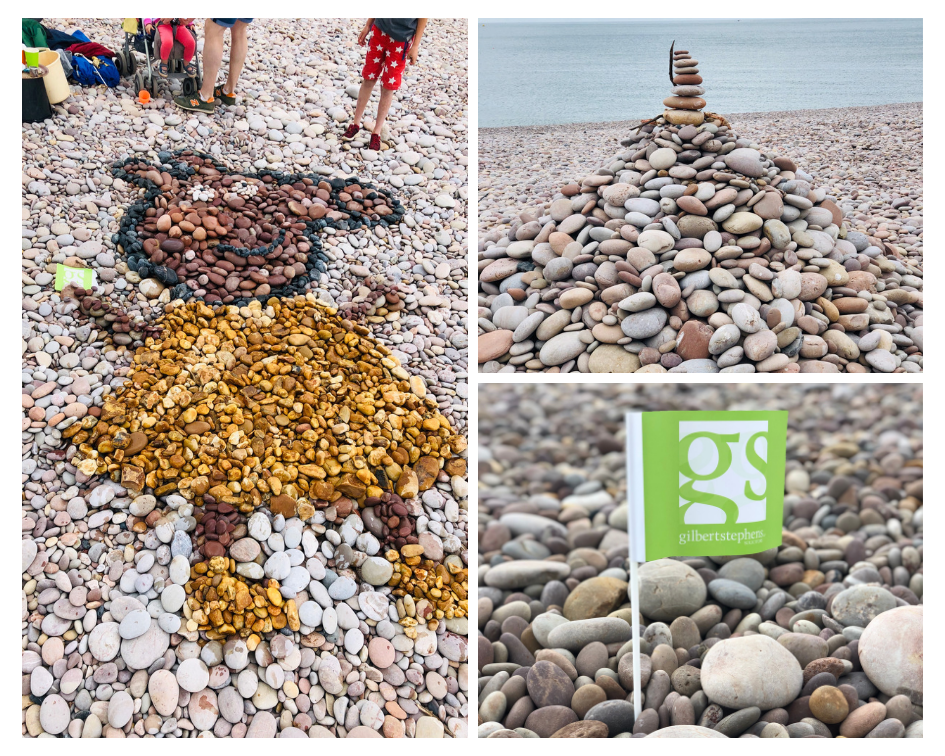 Pebble Building for Charity at Budleigh Gala Week
29th May 2019
Gilbert Stephens Solicitors were pleased to sponsor the fascinating annual Pebble Building Competition on Bank Holiday Monday 27th May at Budleigh Salterton beach, as part of Budleigh Salterton Lions Club's 37th Gala Week.
The Gala Week is raising much needed money for FORCE Cancer Charity who offer face to face support for anyone affected by cancer. The work of the Budleigh Salterton Lions is phenomenal. To date they have raised over three quarters of a million pounds, all donated to local charities, organisations and worthy local causes.
Gilbert Stephens thoroughly enjoyed attending this fun filled event. We sponsored two of the competitions; the highest pebble tower and the best pebble design.
We were gobsmacked at the height of the winning tower which stood at a whopping 48 inches, the record to date is 54 inches. The proud owners of this tower were the Steele and Acura families.
We were also incredibly impressed with the best design pebble towers and although there were so many fantastic and creative designs to choose from it was finally whittled down to 3 talented families. The winner was the Save Bees design, carefully put together by the Rehbock Family. Second prize went to Peppa Pig, created by the Browne Family and the Third prize was awarded to Pirate, crafted by the Robinson Family.
The Mayor of Budleigh Salterton, Caz Sismore-Hunt, had the tough job of choosing the winning designs and Gilbert Stephens were honoured to hand over the prizes to the talented families in a small ceremony.
Take a look at the Budleigh Salterton Lions website to see the varied line-up for the rest of the week.