Okehampton Show
14th August 2018
We had a brilliant time at Okehampton Show last week.    Thanks to everyone who came and saw us at our marquee.  We had plenty of refreshments for all which we hope you all enjoyed, the Pimms and pasties seemed to go down particularly well.   Face painting for the kids was also popular and it was wonderful to see the colourful designs they chose, lots of unicorns!  We had more entries for our giveaway to win a child's quad bike, the last chance to enter will be Thursday 16th August at Chagford show – be sure to come and see us, and check out our Facebook competition to win tickets here.
We were particularly delighted to host Diane Coates from The Sculpture School who showcased some beautifully designed sculptures for visitors to admire.  They are based in North Tawton and recognised as Britain's premier centre for mastering the very best figurative sculpture know-how and techniques.  The sculptures were stunning and understandably they drew plenty of attention.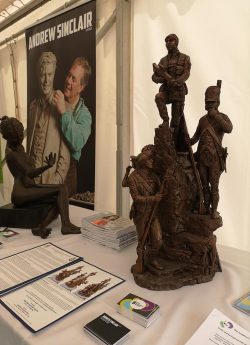 We mustn't forget to thank Sam our gun dog puppy for spending the day with us again, he lapped up all the fuss.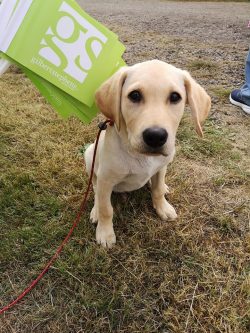 Terry Bastyan, Managing Partner of the firm said:  "We opened our office in Okehampton over a year ago and there is a real community feel in the town, the show is an extension of this and we are proud to be a part of it.  Thanks to everyone who came and saw us on the day and enjoyed some fun at our marquee, we look forward to doing it all again next year!"
Gilbert Stephens Solicitors specialise in agricultural & countryside law, they can assist you with buying & selling of property, tenancies, occupancy, environmental issues, sporting rights and woodland.  Additionally, they are experts in farm succession planning helping you ensure the future of your farm, this is something which can be a difficult and contentious issue within families, so it is good practice to plan for the future well in advance.
If you need legal assistance whether to sell a farm, diversify the business or to ensure everything is put in place for when you retire get in touch with Gilbert Stephens Solicitors at one of our offices based in Okehampton, Exeter, Budleigh Salterton, Crediton, Ottery St Mary and Sidmouth you can learn more about our services on our website www.gilbertstephens.co.uk