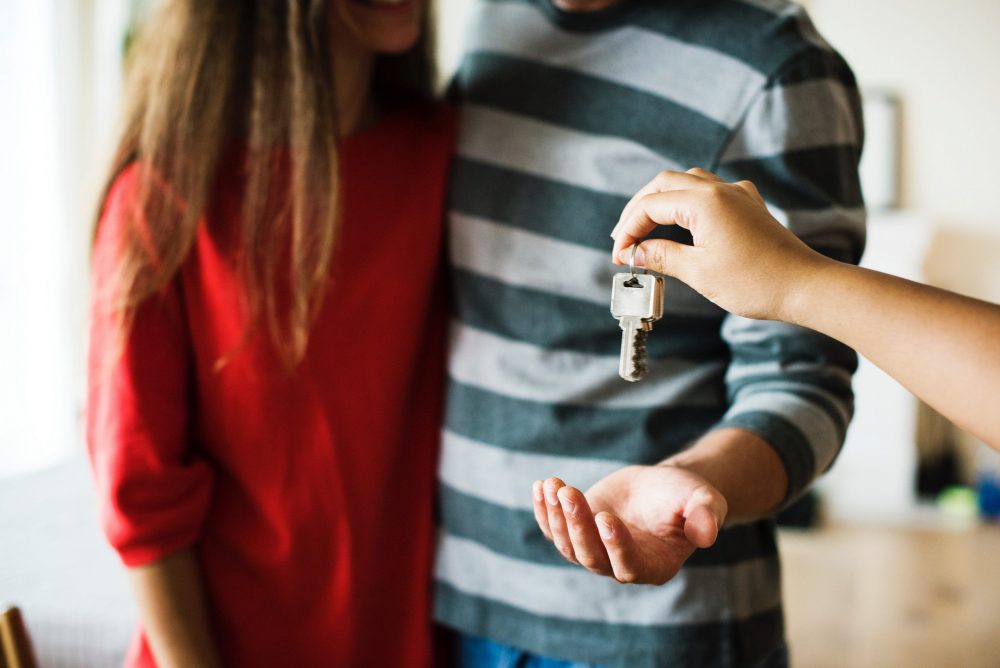 New Year, New Home
20th January 2020
With the Christmas and New Year festivities having come and gone, we find ourselves in the time of year when many people are thinking of either booking their summer holidays or, perhaps, also contemplating putting their property on the market and looking around for that dream home purchase.
Below is a basic guide and some tips we have put together to help you if you find yourself looking to move in 2020.
Where do I start?
Just the thought of moving home can be overwhelming, whether you are a first-time buyer, or have done it numerous times. It is inevitably one of the most stressful life events we go through, so it is invaluable to have a team you trust looking after you.
It is extremely important that you make contact with your solicitor /conveyancer as soon as possible into the transaction even if you have not yet sold or found the property you want to purchase. The reason for this is that your conveyancer will be able to identify any potential problems with the property that you wish to sell and which may delay the transaction. It is important that any such problems are addressed at an early stage.
You can find a suitable conveyancer either by reference from family of friends or by searching online. We would always recommend that you opt for a conveyancer who is local to yourself or who is otherwise familiar with the area in which the properties that you wish to sell or purchase are located. Local knowledge can count for a lot!
If you are selling a property, look around for a well-respected estate agent to instruct. Ensure you know where you stand regarding their fees and exactly what they will be doing to market your property and find you that all important buyer. Again, your conveyancer will be able to help you find an agent if required.
Finally, if you need a mortgage be sure to have looked into this carefully before venturing into the property market. Seek independent financial advice if required, consider working with a mortgage broker to find the best deal for you. The type of mortgage you require may not always be as straight forward as you think. You will also need to ensure you have a sufficient deposit.
Costs to consider
Estate Agents
Estate Agents will normally charge a commission on the final sale price of your property, it is the seller that will pay fees to estate agents.
Mortgage
Lenders and brokers are likely to charge fees, be sure to consider these. They can include valuation and arrangement fees but there may be others.
Solicitors
Solicitor's costs will vary depending on the type of property you are buying and selling. Dealing with a freehold property, for example, is usually less complicated than dealing with a leasehold property meaning that the costs will often be less. We will always provide you with a quote at the beginning of the process and if any unexpected work arises, we will discuss this with you and the likely cost involved first. You can get a quote from us here
Surveys
If you are purchasing it is recommended you have a survey done of the property, the cost will vary depending on what type of survey you have done and how in depth it is.
Disbursements
There are inevitably numerous disbursements to pay, what these are will depend on whether you are purchasing or selling a property. The main ones to remember when purchasing are:
Stamp Duty – this is paid on homes costing £125,000 or more, unless you are a first-time buyer in which case it is only payable on homes over £300,000. This is a Government tax and you can read more about it here
Land Registry Fee
Search fees including Local Authority searches, water and drainage search, and environmental search. There may be other searches that are needed depending on the location of the property and so they will all be considered and discussed with you at the time.
Electronic transfer fee – this is the cost of transferring your mortgage money when required.
Removals
If you are looking at using a removal company, ask them for a quote.
This is by no means a full guide to the costs; they will vary depending on the type of property you are purchasing and/or selling. Always ask up front any professional you instruct what fees will be incurred and seek quotes so you can budget accordingly.
What to expect from the process
You will need to agree a sale and purchase price with the other party, your estate agent will normally act as a negotiator between you to do this. Once this is agreed your solicitor can start work. Any searches needed will be requested. Seller's Information and Fittings and Contents Forms will be completed, and draft contracts drawn up. Your solicitor will hold your deposit on account for any purchase ready to be transferred to the seller.
Your solicitor will write a report summarising the searches and drawing your attention to anything that may need further investigation and/or careful consideration.  Sometimes things may crop up which results in a renegotiation of the purchase price. You will get to view the Seller's Information and Fittings and Contents Forms and raise any questions in relation to these. There may also be some negotiation if there are fixtures you would like left and the seller is willing to sell.
When everything is in place and draft contacts agreed it is time to exchange.
What is exchange of contracts?
"Exchange of Contracts" is the point in time when you become legally committed to the sale and purchase. In the past, exchange took place by conveyancers visiting each other's offices and, literally, "exchanging" their clients' signed contracts as well as handing over deposit cheques. These days the process is conducted over the telephone with the conveyancers giving each other legally binding promises to send contracts to each other by post and to send deposits by bank transfer.
On exchange, the agreed completion date is written into the contract and you can start to make arrangements to move. The time between exchange and completion varies, it is possible to do it the very same day in exceptional circumstances but the average time between them is around 2 weeks.
The completion date itself will again be decided depending on the chain, all transactions need to be timed so the money required for each can be passed through the chain. If you have a short chain, it is more likely you can pick your preferred completion date. You must be able to give "Vacant possession" on the day of completion.
Completion
On the day of completion any mortgage monies will be obtained from your lender and the sale and purchase monies are transferred between the parties. Once your sale proceeds have been received, your estate agent will be advised they can release the keys. If you are purchasing, you will arrange to pick them up and the property is yours.
Upon completion the deposit and purchase monies are transferred, and once funds are clear your estate agent will be advised they can release the keys. If you are purchasing you will arrange to pick them up and the property is yours, if you are selling you must be sure you have fully vacated the property.
If you would like to know more, please do contact us at or call 01392 424242. Alternatively, you can find out about our services here