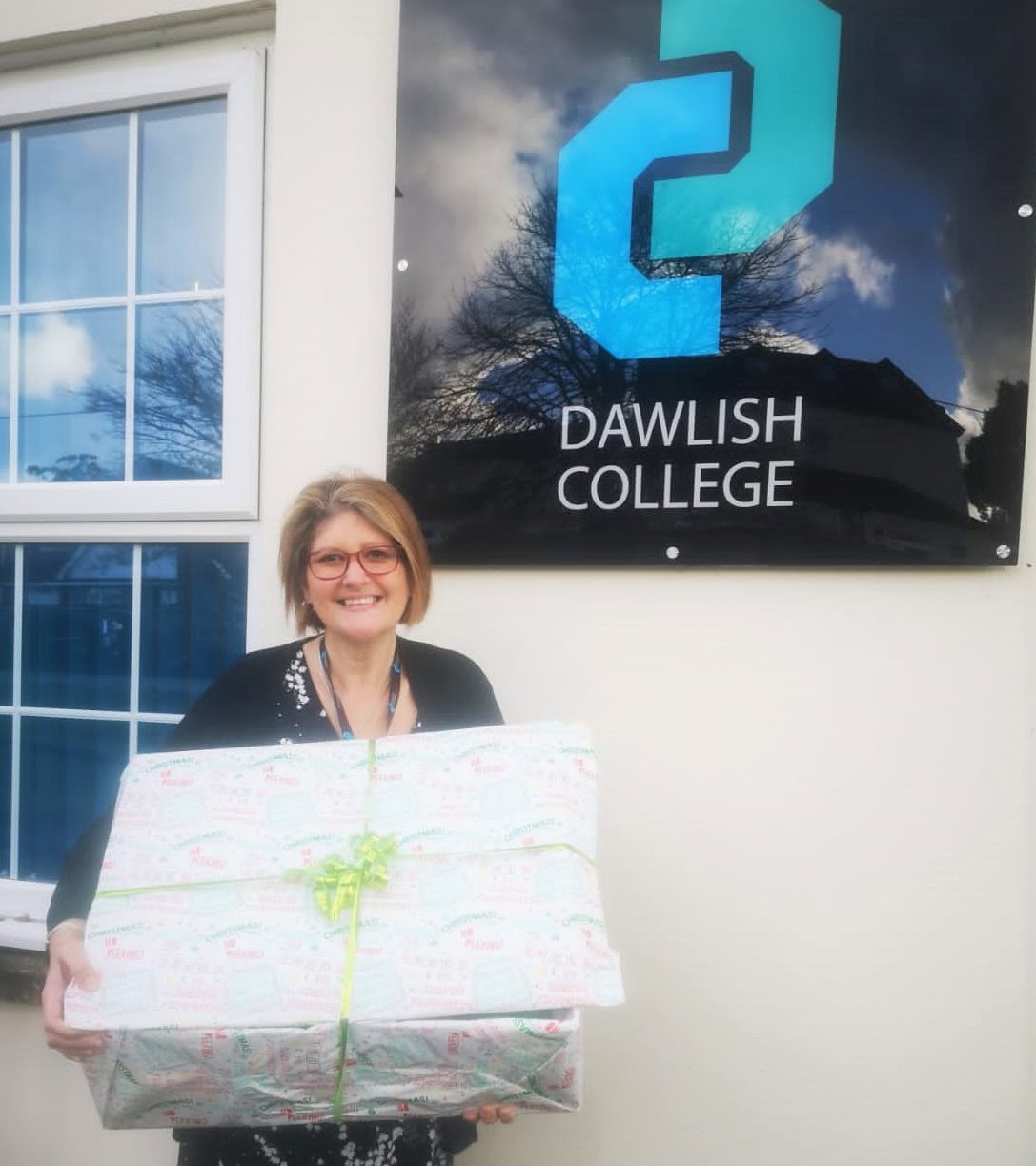 Dawlish College Stationery Donation
24th November 2020
Gilbert Stephens has joined forces with Devon Commercial Stationers this year, who kindly donated some stationery to us in support of Dawlish College's shoebox donation. Yesterday, Dana Mulligan, Marketing Manager at Gilbert Stephens was greeted by Beck Tallamy who received the stationery on behalf of Dawlish College this year. Helen Clegg, Solicitor at our Exeter office, has been instrumental in co-ordinating this collaboration and we are delighted to support their charity endeavours, which will be included in their Christmas shoeboxes, destined for Moldova.
The shoebox appeal is organised by the registered charity, the Christian Response to Eastern Europe (CR2EE). They campaign for families and organisations to get together and make up these Christmas gifts throughout the months of October and November. After collection, a huge voluntary effort takes place to pack and drive these boxes to be stored in Europe before being distributed to the children and grandparents of poverty-stricken families.
These shoeboxes contain vital resources and treats, and will no doubt be bringing many smiles to young and old alike on Christmas Day.
If you would like to read more about the incredible work CR2EE do, you can read more here.