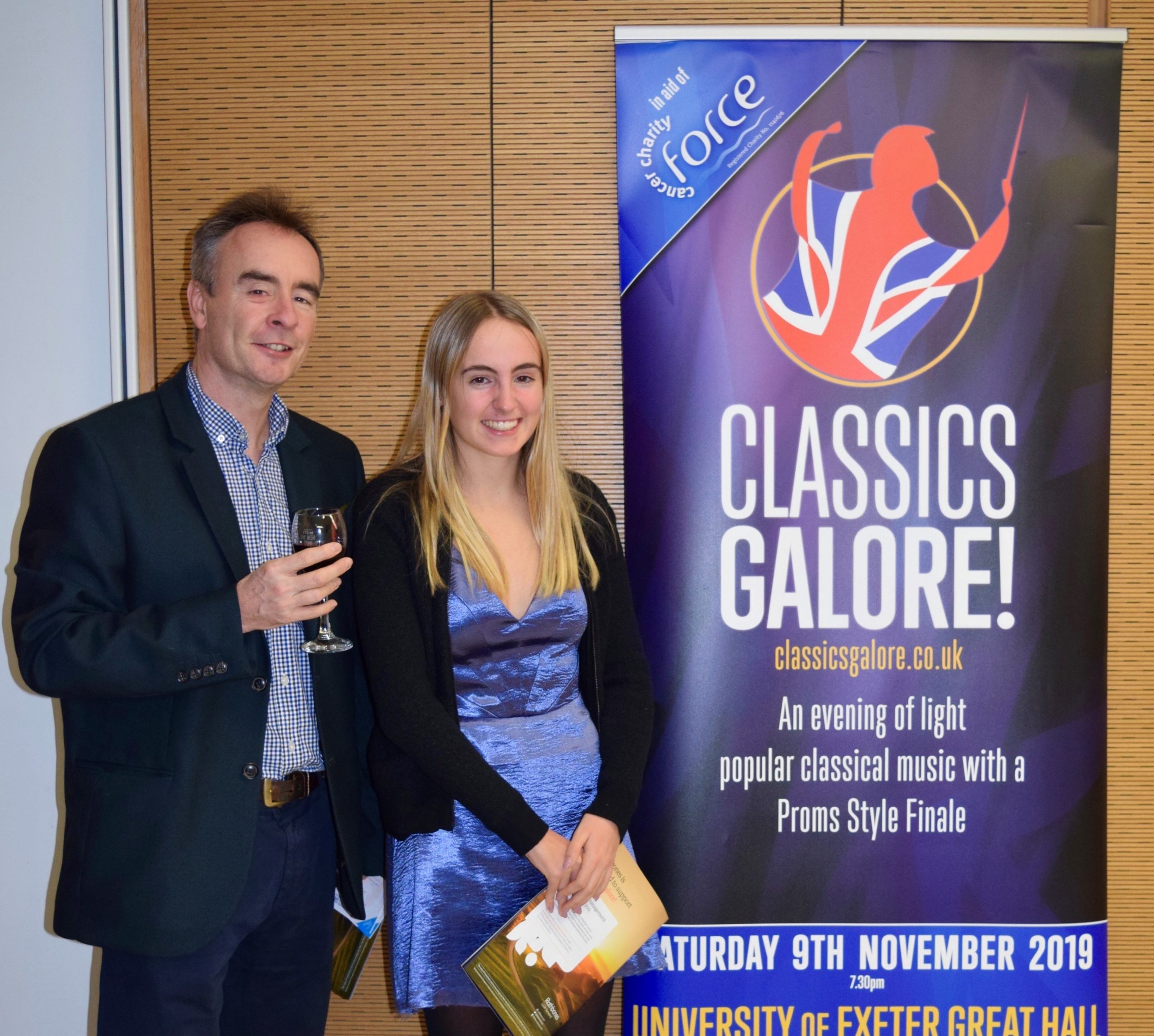 It's Classics Galore!
12th November 2019
On Saturday 9th November, Gilbert Stephens Solicitors were delighted to be one of the sponsors for the Classics Galore! concert which returned to the University of Exeter's Great Hall for the seventh time. This year's much anticipated event was particularly moving as the event's founder, Dick Passmore, who created the event with his wife Posy, passed away earlier this year following his long and courageous battle with cancer. The popular classical music concert is in support of Exeter's local cancer charity, FORCE, and it was reported on the night that Dick and Posy's ambitious target to raise over £100,000 has now been met.
Founded as a charity in 1987, FORCE (Friends of the Oncology and Radiotherapy Centre, Exeter) are committed to supporting those with cancer as well as improving care by funding research and innovation. The money the charity raises has included funding new state-of-the-art equipment and research studentships at the University of Exeter Medical School, among many other projects.
Nigel McKay, Partner and Solicitor at our Exeter office, attended the evening with his daughter, Olivia, whilst Nigel's wife, Gaynor Whiter, sang in the choir. The Classics Galore symphony orchestra comprises up to 50 of the best players from Exeter and the surrounding area, who perform alongside singers from the well-established and recognised SW Comms Band, Exeter's St David Players and Ottery St Mary Choral Society.
With music ranging from Handel's Zadok the Priest to songs from Mary Poppins, the evening was packed full of a large variety of popular classics. There is always a last night of the proms feel at the end with the audience accompanying the orchestra and soloist to rousing anthems such as Rule, Britannia! and Land of Hope and Glory.
Nigel said "I always thoroughly enjoy attending the Classics Galore! concert. It's excellent to be able to support an event which raises so much for a very deserving charity. I am looking forward to attending the next one".