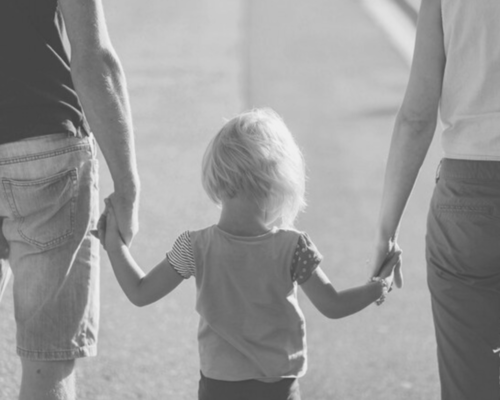 COVID-19: How will the Coronavirus affect contact with your children?
27th March 2020
For thousands of separated parents across the UK, the Government's recent order for families to 'stay at home' generates many unanswered questions. With the Government urging people to only leave the house for food, medical reasons, or work if necessary, many parents with shared custody have become worried about how frequently they will be able to see their children.
There was certainly much confusion among separated parents following the Prime Minister's announcement on Monday 23rd March. Since then, the Government have recently reassured parents that, "where parents do not live in the same household, children under 18 can be moved between their parents' homes".
Whilst parents may feel at ease in the knowledge that their children can move freely between the two households, it is almost certain that child arrangements will prove more difficult than before. Managing Partner, Terry Bastyan, sheds some light on the unprecedented situation and answers some common questions parents may have.
How can I coparent without breaching Government guidelines?
Whilst it's important that the child arrangements are upheld as much as possible, it is vital you comply with Government guidelines in order to reduce the spread of the virus.
When traveling to and from households, children should not be taken on public transport, or taken to any public places where there could be two or more people. When handing over children, parents should continue to maintain a distance of at least two metres from the other household. It is recommended that parents wait in the car when dropping children off to avoid unnecessary contact.
You may wish to take copies of any court correspondence with you when travelling to and from households.
Could this affect childcare arrangements long-term?
Potentially. If for whatever reason a child must spend more time with one parent, and this is outside the usual arrangements, the other parent may ask for time to be made up when Government orders are lifted. It is, however, important for parents to recognise the situation as an unprecedented and unusual occurrence and try to come to an arrangement between themselves.
How can I make this situation easier for my child?
Maintaining the usual routine as far as possible will help relieve any anxiety your child may be feeling. If the situation makes it harder for you as parents to share custody, you should look at implementing a virtual means of communication such as Facetime or Skype. A circumstance which could prevent the child from travelling household to household could be if one of you is a key worker, or if the only means of travelling to the other household is through public transport.
It may be beneficial for you as parents to communicate with each other about hygiene rules you have established with your child at home. This will give both you and your child some peace of mind that the same methods are being used in both households.
What should I do if I'm displaying coronavirus symptoms?
It's important to remember that in the eyes of the Court, the welfare of the child is always top priority. If you or your child are demonstrating symptoms, you should self-isolate for fourteen days. The other parent can then contact their child through Facetime or Skype if they wish.
If your child is deemed to be vulnerable, you should strongly consider self-isolation and communicate with the non-resident parent about keeping the child at home.
If you would like detailed, practical advice on coparenting during this period of uncertainty, get in touch with Terry Bastyan on 01392 424242 or email .