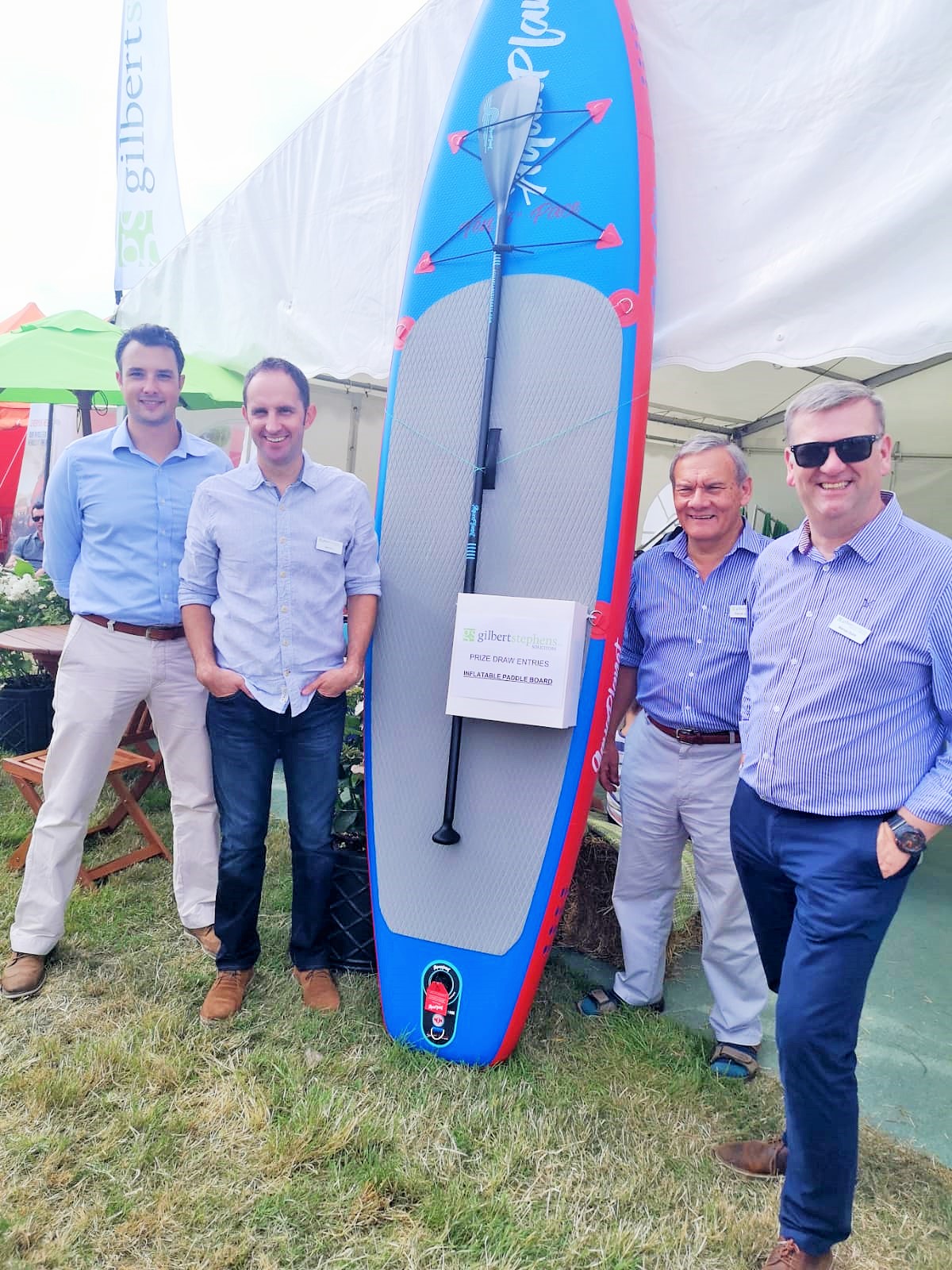 Honiton Show
6th August 2019
Last Thursday 1st August, Gilbert Stephens Solicitors had the pleasure of having a trade stand at Honiton's 129th Agricultural Show.
Staff from across our six offices represented the firm at our stand last week in Honiton, including; Terry Bastyan, Managing Partner; James Bastyan, IT Manager; Jonathan Cave, Solicitor; Sarah Judd, Practice and HR Manager; Judi Thistlewood, Receptionist; from our Crediton office; Dana Mulligan, Marketing Manager; Mark Perry, Partner; Marcus Quick, Financial Services Manager; Sarah Heath, Chartered Legal Executive; Sukhi Mills, Solicitor; Patrick Langrishe, Partner and Tracie Bowden, Chartered Legal Executive.
We had an incredible day chatting with new and existing clients over Pimm's, pasties, cream teas and other refreshments whilst our fantastic face painter kept children thoroughly entertained throughout the day. Some of the adults were so impressed with the face painting, they joined in with the celebratory atmosphere and got their faces painted too!
This year's Honiton Show had over 400 show stands as well as an array of livestock and fun classes. Terry Bastyan, Managing Partner at Gilbert Stephens said, "we were absolutely delighted to have been a part of the show, which is not only a long-standing tradition but a really special annual gathering. Local shows are important events in the calendar of what is a challenging but vitally important sector. It's easy to forget in the modern world how important agriculture is to everyone's lives. In this part of the world, we are very aware of the hard work and dedication – often running down through generations – that fills our tables. It's great to get together at the Honiton Show to celebrate everyone's hard work and achievements over the year".
We are thrilled that Honiton Show is the first of three agricultural shows that we will be heading out to this August. Visit our stall at the Okehampton and Chagford Shows for your chance to enter our prize draw! This year we are giving away an inflatable paddle board for all thrill seekers and a luxury Devon Hamper for the more laid-back entrants with very fine taste.
Thank you to Honiton Show for having us, and we hope to see familiar faces and new ones at Okehampton Show on Thursday 8th August.