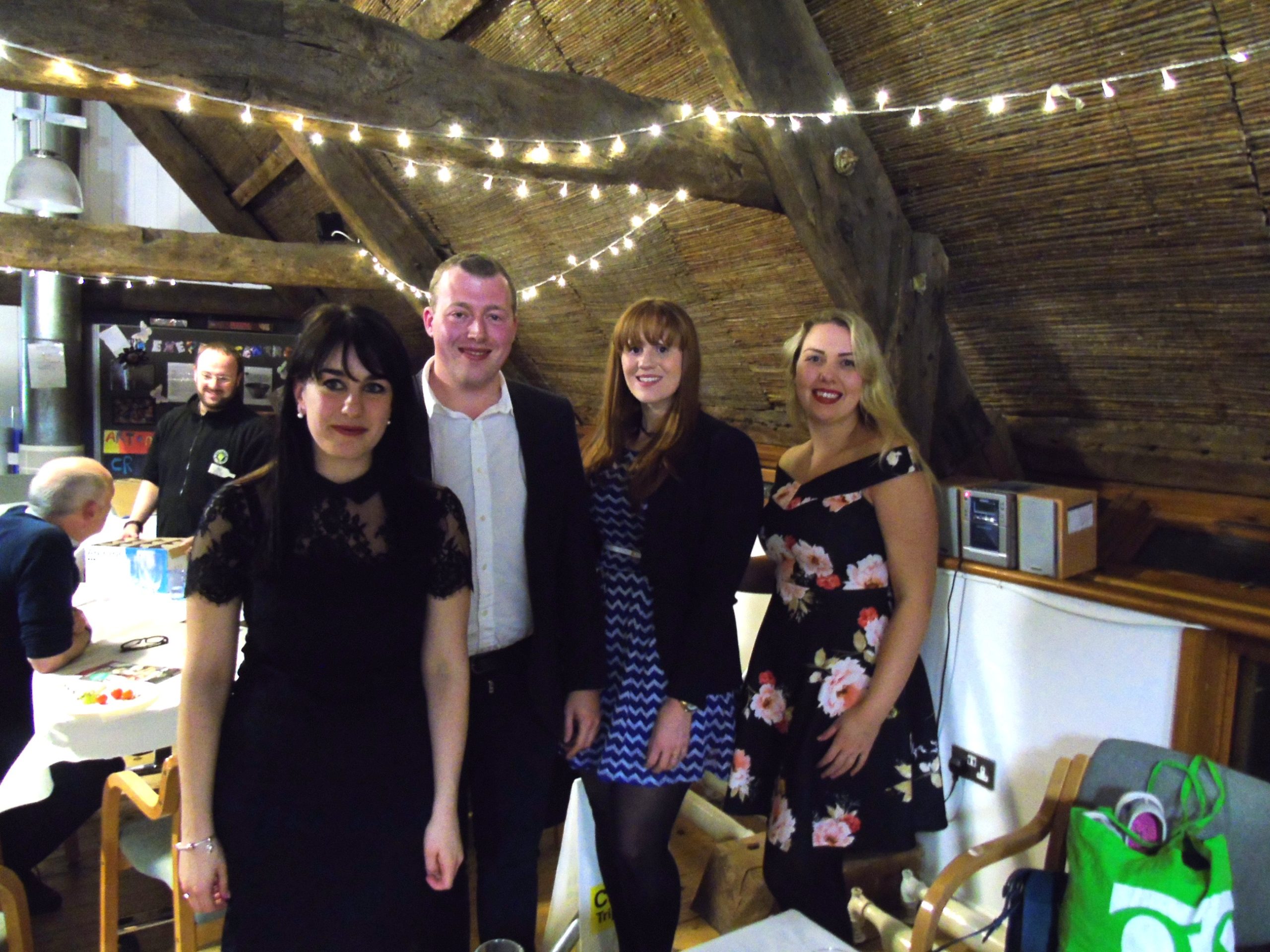 GS YPN team attend a fundraising wine tasting event
2nd May 2017
On Friday 28th April 2017, members of the Gilbert Stephens YPN attended a Headway Charity fundraising wine tasting and quiz evening at the XCentre, Exeter.
Interestingly the quiz was wine related. 6 wines, provided and discussed in detail by Majestic Wines, were tasted over the course of the evening and the team had to guess the type and country of origin. Fortunately for the team, their combined experience of years of wine sampling paid dividends and they scored a healthy 5/6 in the quiz and nearly came first, only losing out in the tie breaker question, guessing that Majestic Wines had 700 wines when in fact the answer was 600!
Headway is the UK-wide charity that works to improve life after brain injury. Through its network of more than 125 groups and branches across the UK, it provides support, services and information to brain injury survivors, their families and carers, as well as to professionals in the health and legal fields.
Team line up: Antonia D'Alessio (GS YPN), Nick Shepherd (NatWest, Business and Commercial Banking), Gemma Townsend (GS YPN), Cheryl Bolt (GS YPN).