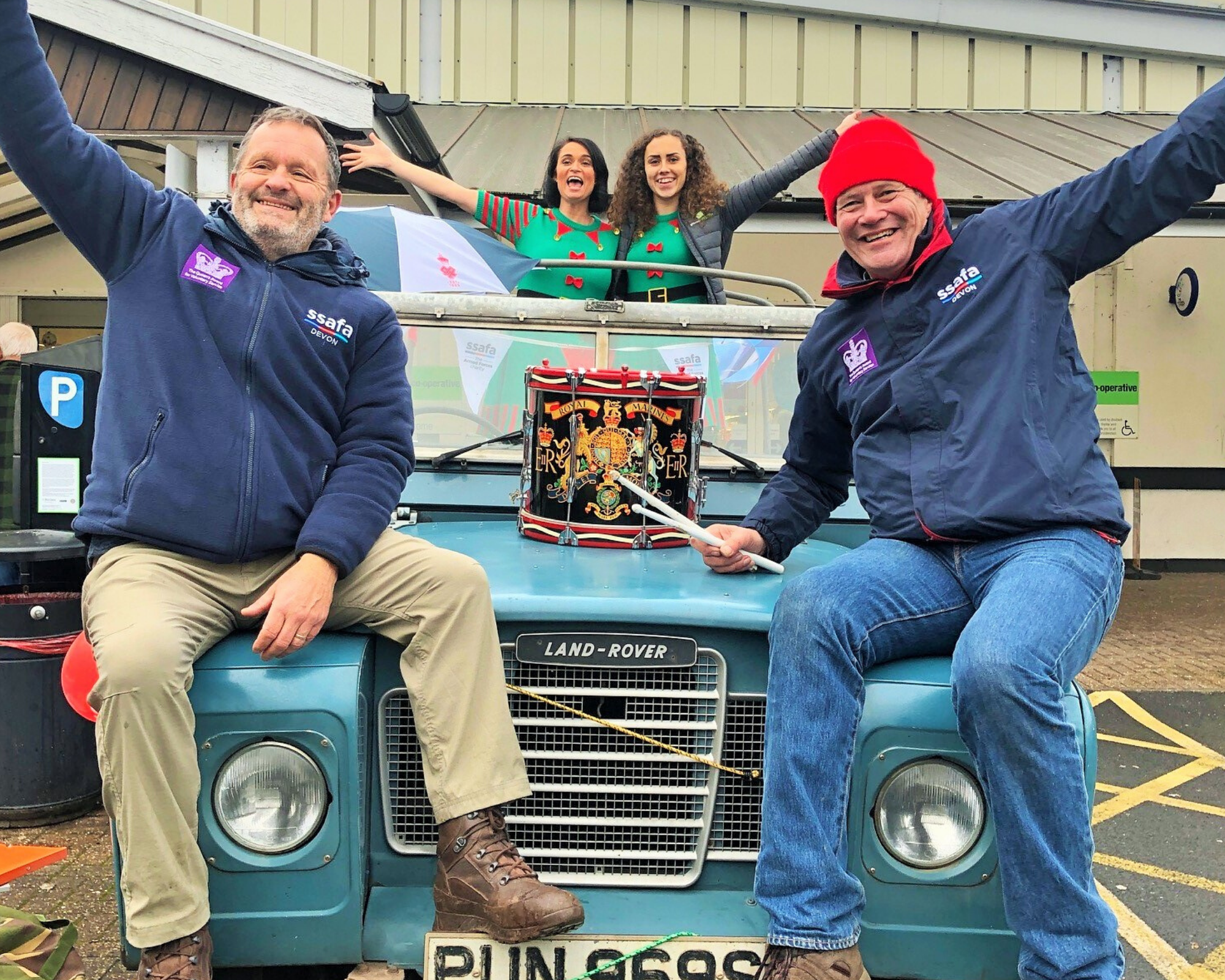 Gilbert Stephens Solicitors support SSAFA Armed Forces Charity
20th December 2019
Throughout the past year, Gilbert Stephens Solicitors have been proud sponsors and supporters of SSAFA Armed Forces Charity. SSAFA is a UK based charity that provides support to serving men and women, in addition to veterans from the British Armed Forces and their families.
Gilbert Stephens recently sponsored a luxury hamper at their Christmas hamper giving ceremony on Tuesday 10th December. The ceremony was presented by Lord Mayor of Exeter in the Guildhall.
Fourteen hampers were presented to members of The Royal Naval Association, WRNS Association, Royal Marines Association, Army Benevolent Fund, Devon and Dorset Regimental Association, Royal Air Force Association, Exeter Armed Forces Hub, and relatives of those who served on Christmas Island during the Nuclear Testing in the late 1950s and early 1960s.
Packed full of delicious goods and provided by Greendale Farm Shop, each hamper contained some mince pies, pates, chutneys, soups, and many other luxury food items.
SSAFA have also recently been touring Devon in aim of recruiting new caseworkers. Clive Richards, Branch Publicity Officer, and Keith Christopher, former Royal Marines, travelled around Devon in a 1977 soft-top Landrover. They gave out shillings, and some gin miniatures to everyone who signed up. This is because in the Napoleonic era, recruiting parties would go to town centres, bang a drum, and hand out gin and king's shillings to everyone who joined.
Dana Mulligan, Marketing Manager at the firm, met SSAFA at their stop in Okehampton and even had a go on the drums herself!
Gilbert Stephens have thoroughly enjoyed supporting SSAFA throughout the year and look forward to seeing what the New Year brings.
If you are interested in volunteering for SSAFA, please get in touch with Claire on 01392 254 611. Alternatively, you can read more about SSAFA and the incredible work they do here.