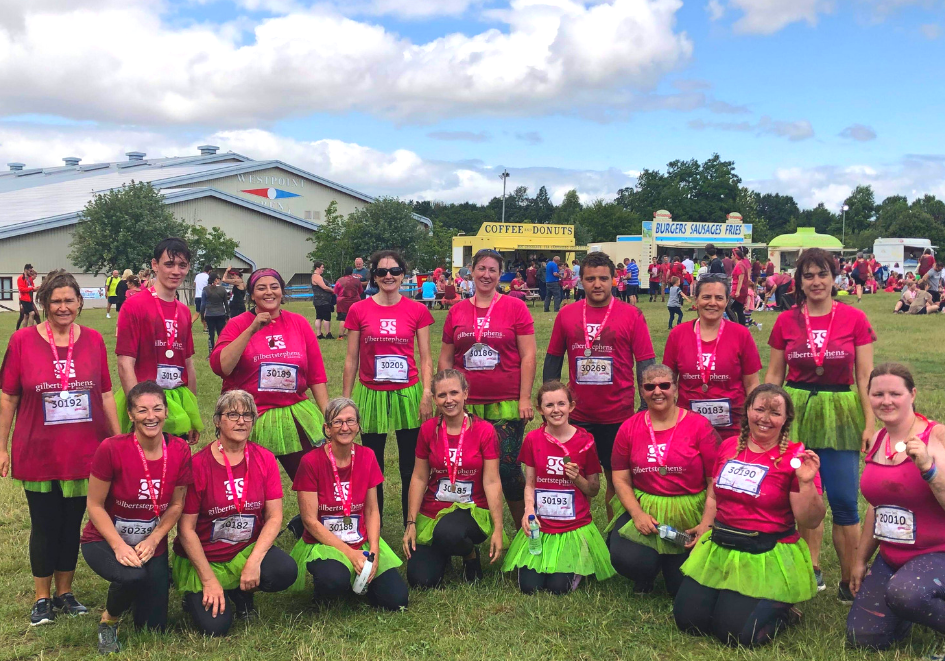 Gilbert Stephens Solicitors raise £1,807.92 for Cancer Research UK
27th August 2019
Earlier this year, Gilbert Stephens Solicitors put together a team of fifteen who took part in the Race for Life Pretty Muddy event on Saturday 20th July at Westpoint Arena. Our team dressed in personalised pink tops and green tutus as they tackled the 5k muddy obstacle course in memory of our colleague Liz Govier, who sadly lost her battle to Cancer last November.
We are so extremely proud to announce that our team managed to raise a whopping £1,807.92 plus Gift Aid for Cancer Research UK! This impressive sum of money will make a difference in enabling researchers to get further with finding a cure. Cancer Research UK are the world's largest charity dedicated to life saving research in addition to the only charity fighting against over 200 types of cancer. The charity receives no funding from the government and relies entirely on donations.
Liz Govier's daughter, Claire Baker, expressed her gratitude towards the firm saying, "my mum would be extremely proud of everyone who got involved and I am sure she would have smiled at us all covered in mud".
We thoroughly enjoyed participating in the Pretty Muddy this year and remembering our dear colleague and friend Liz!