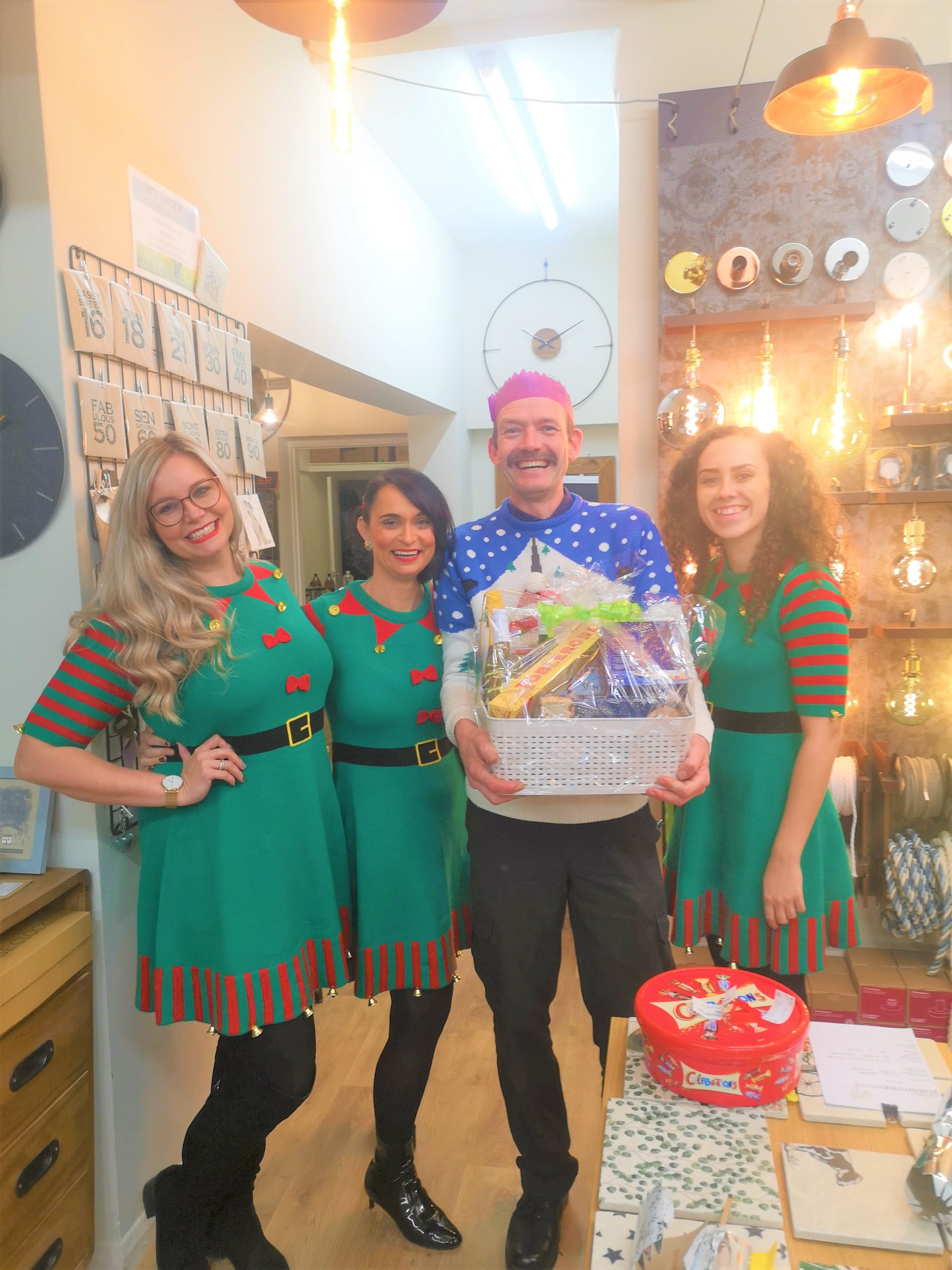 Gilbert Stephens Solicitors hand out Christmas Gifts in Ottery St Mary
9th December 2019
On Friday 29th November, Gilbert Stephens Solicitors were delighted to kickstart the festive period by carrying out our annual Christmas gift delivery. Our gift delivery consists of handing out presents to many local businesses as a way of saying thank you for working alongside us and being a part of the Ottery St Mary community.
Dressed as sprightly Christmas Elves with a basket full of great gifts, we visited many businesses to include: Hall & Scott Estate Agents, K and M Butchers, Otter Furniture Store, The Post Office, County Cobblers, and Redferns Estate Agents.
We asked each business to get into the festive spirit and pull a Christmas cracker with one of us. Inside the cracker was a small bit of white paper which would indicate which present in our overflowing basket they have won. The gifts varied greatly from the star prize of a Gilbert Stephens Christmas Hamper, to a lump of coal, or even a bag of brussel sprouts!
This year, Otter Furniture Store was the lucky winner of our Gilbert Stephens Christmas Hamper which consisted of every prize we had to offer. This included a tub of Quality Street, a tub of Celebrations, a bottle of prosecco, a bottle of white wine, a bottle of red wine, a tin of Christmas shortbread, a Terry's Chocolate Orange, a Christmas pudding, some delicious mince pies, a Toblerone, a box of Malteasers Teasers, and of course one of our Gilbert Stephens green bags!
Thank you to all local businesses in Ottery St Mary, we look forward to working with you again in the New Year.