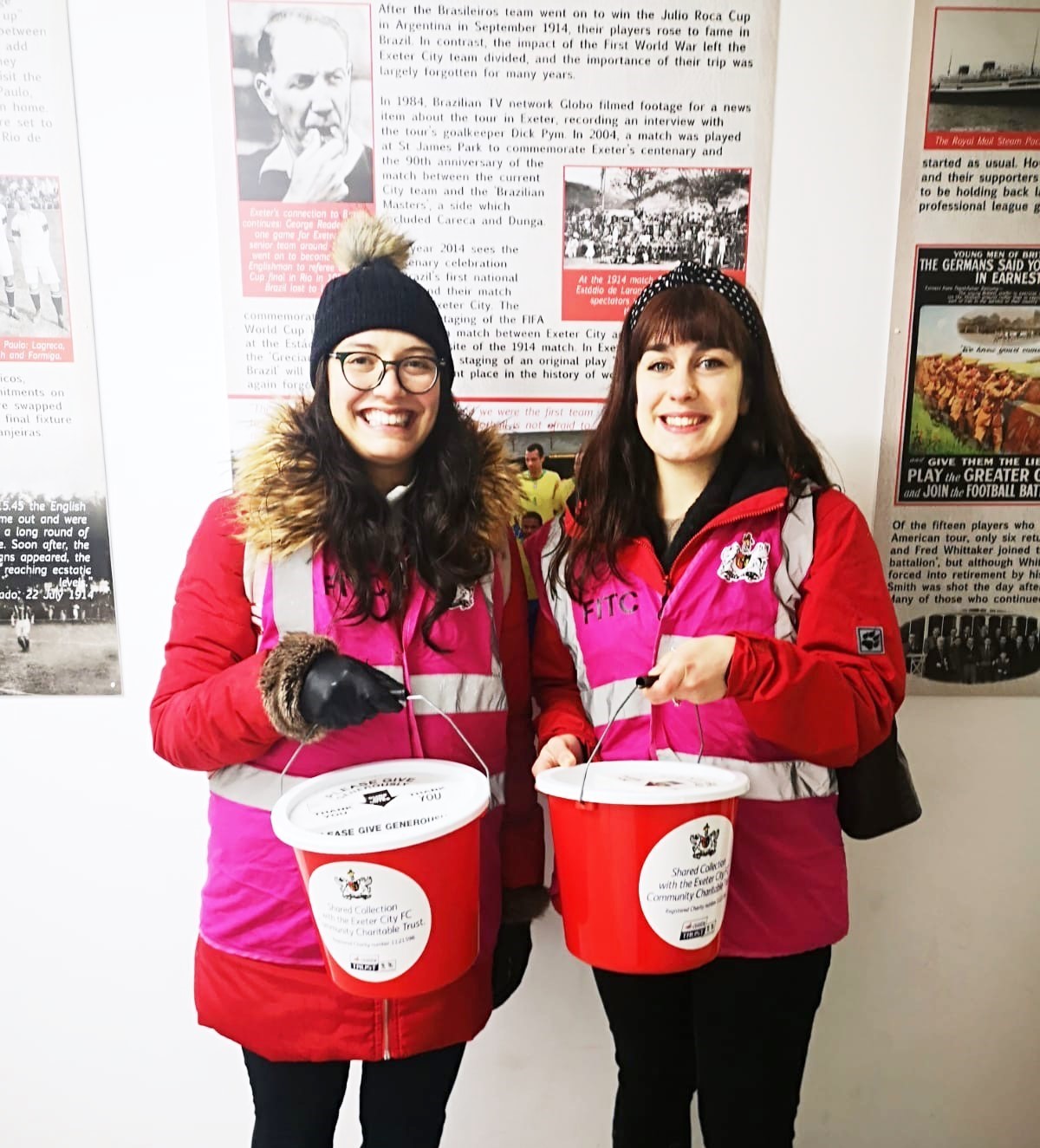 Gilbert Stephens Property Team Volunteers at Exeter City Football Club
12th February 2020
Yesterday, on Tuesday 11th February, Gilbert Stephens were delighted to volunteer at the Exeter City Football Club (ECFC) on behalf of the Exeter Property Circle (EPC). The organisation enjoyed fundraising for Exeter City Community Trust; one of the not-for-profit group's chosen charities.
The EPC is a collaborative networking group for property professionals established by Gilbert Stephens Solicitors, PSSW Solutions and Northcott Beaton.
Sarah Heath and Antonia D'Alessio, Chartered Legal Executives at the firm and Founders of the Exeter Property Circle, thoroughly enjoyed collecting bucket donations at last night's match against Oldham Athletic.
The money raised at the match will be put towards the Futsal Academy Programme which helps teenagers aged 16 to 19 pursue qualifications in BTC Sport Levels 2 or 3. Registered with Exeter College and based at St James Park, the programme aims to help students gain employment in the sport and leisure industry. Students will also train and compete in a professional Futsal environment for ECFC against other clubs from the Football League.
Antonia says, "although the weather certainly wasn't in our favour, it is important for us to give back to the charity and we hope to participate in even more volunteering on behalf of the EPC soon. It was also fantastic to see a great outcome for Exeter City".
The Exeter-based networking group looks forward to supporting the Exeter City Community Trust further at their bimonthly networking events this year. To keep up to date with all our events, follow the EPC on Facebook here.
Karime Hassan, Chief Executive and Growth Director of Exeter City Council, will be speaking at our next event on Thursday 20th February which will be held at Pink Moon, Queen Street. Join the waiting list here.