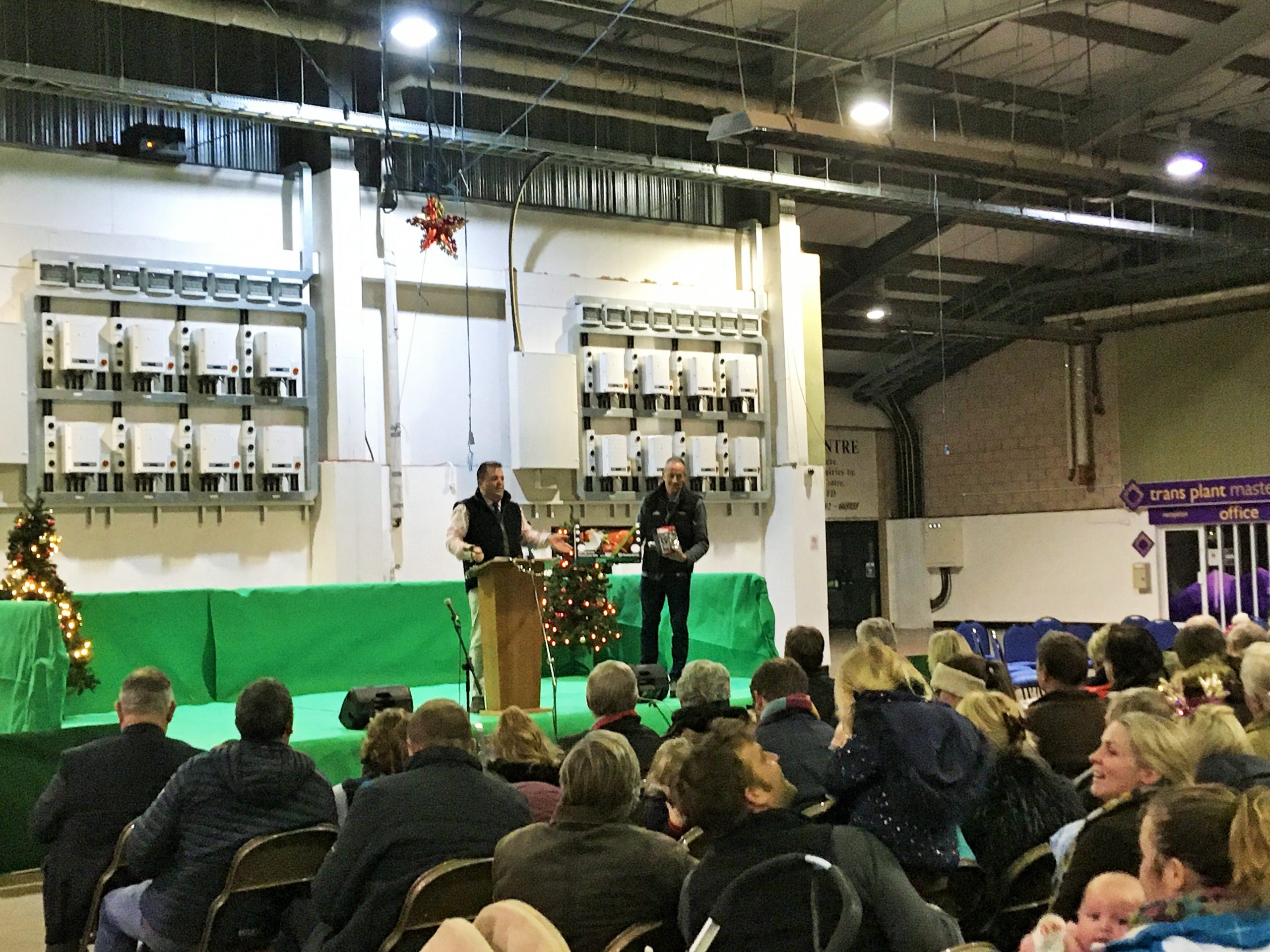 FCN Farmers Christmas Celebration
19th December 2019
Gilbert Stephens Solicitors are long term supporters of the Farming Community Network (FCN) and we always enjoy promoting the important work they do where we can. Earlier this year, we gave the FCN space at both our Honiton and Okehampton Agricultural Show stands, which allowed them to collect donations and recruit new volunteers.
More recently, on Monday 16th December, Gilbert Stephens we were delighted to donate a prize to their charity auction at the Farmers Christmas Celebration. The celebration had a fantastic turn out and was held at Exeter Livestock Market. Guests were warmly welcomed with drinks on arrival at 6:45pm and the celebration took place promptly at 7:30pm.
This year, Gilbert Stephens donated a child's Chainsaw kit to the auction which the organisation was extremely grateful for. The money raised from the evening will enable the FCN to continue the incredible work they do within the farming community.
The FCN is a voluntary organisation that supports families within the farming community through difficult times. They have a network of over 400 volunteers, many of whom have close links with agriculture, and therefore have a great understanding of the issues farm workers and farming families regularly face.
Over one third of the FCN's cases involve an aspect of mental health and this continues to be a focus for the Devon FCN. Alongside Devon YFC members, the volunteers have been trained to deliver mental health awareness sessions; shockingly an average of 1 farmer a week in the UK dies by suicide. Dementia is a further concern growing within the farming community and something the FCN are supporting with their resources. Research is ongoing to find out just what else can be done to best help.
We would encourage anyone who is interested in helping or in need of support to have a look at the FCN website.
Find out more about the FCN here http://www.fcn.org.uk/