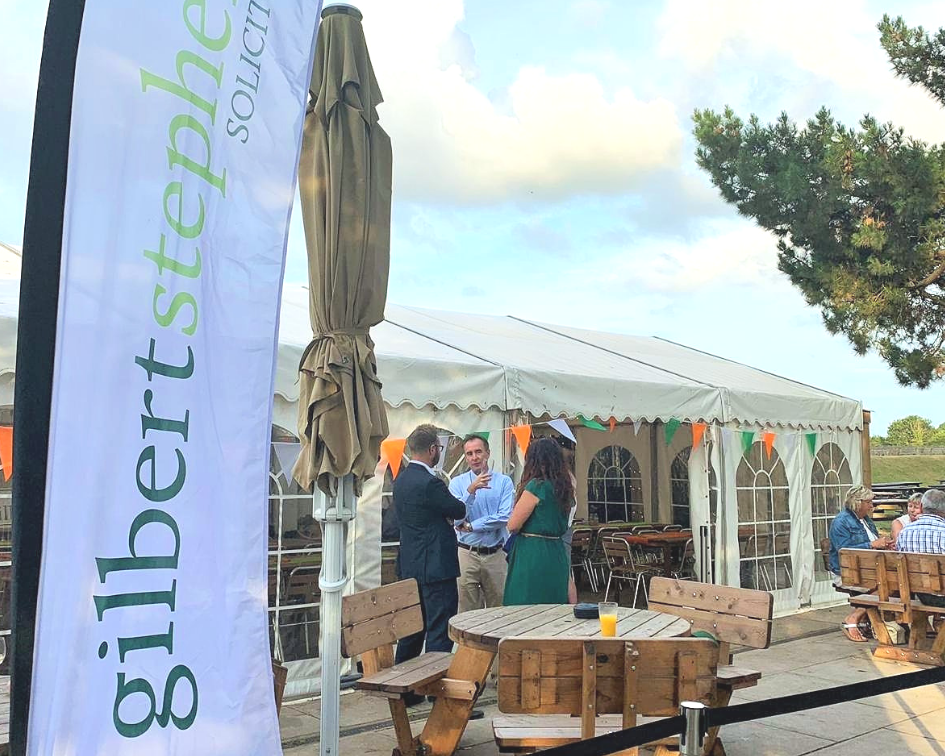 Exeter Property Circle Charity Garden Party
19th July 2019
Gilbert Stephens Solicitors had the pleasure of attending this summer event in aid of The Exeter Chiefs Foundation & The Exeter City Community Trust, on Thursday 18th July at the delightful venue, the Double Locks. This event marked one year of the Exeter Property Circle and we were proud to be one of the sponsors.
We were pleased to be very well represented at this event with Nigel McKay, Cheryl Bolt, Carolyn McAndrew, Sukhi Mills and Helen Clegg all attending on behalf of the firm. Gilbert Stephens Solicitors are committed to these events and have two of their Property Team, Antonio D'Alessio and Sarah Heath, on the committee for the Exeter Property Circle and believe that this is a great way to encourage networking within the city.
Andy Payne, one of the founding members of The Exeter Property Circle, welcomed everyone to the event with a speech. Exeter Property Circle was launched in September 2018 and was set up by members of Gilbert Stephens Solicitors, PSSW and Northcott Beaton with a view to encouraging professional relations and referrals between local businesses. Exeter has a thriving business community and extremely strong property market and the EPC aims to ensure that businesses in property continue to move from strength to strength by collaboration, sharing skills and experiences in a relaxed and friendly environment.
The Garden Party that followed was indeed a lovely relaxed event, in picturesque surroundings, where everyone enjoyed mingling over a glass of Pimm's and a delicious hog roast. Sadie Horler, a talented local musician, provided the entertainment with her beautiful music that was just perfect for such a sunny summer evening.
There was a raffle that raised over £200 which was fantastic. All money raised throughout the year will go to The Exeter Chiefs Foundation & The Exeter City Community Trust.
We look forward to supporting and attending future events.