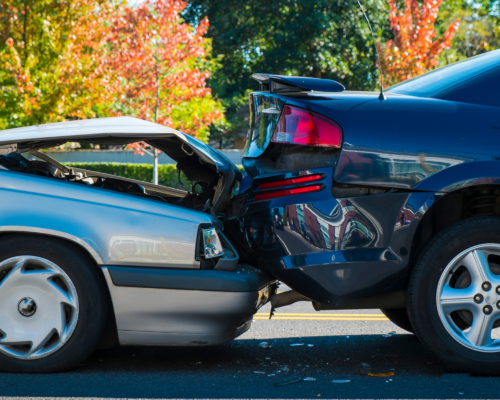 Ministry of Justice announces delay to whiplash reform programme
6th April 2020
The Ministry of Justice Secretary, Robert Buckland, has recently announced that the Road Traffic Accident (RTA) portal for whiplash claims has been postponed. Whilst the insurance industry has committed millions of pounds to ensuring that the new online service is implemented today, Monday 6th April, the Ministry of Justice has recently taken some accountability for delaying its release until Saturday 1st August.
First suggested in 2015, the whiplash reforms aim to make it more difficult for people to claim compensation through fraudulent or exaggerated whiplash injuries. The reforms have brought about plans to increase the small claims track limit from £1,000 to £5,000 (which will not apply to children or protected parties), and to set a tariff for whiplash damages and legal costs.
A key element of the programme is the RTA portal. This online service is designed to allow people to bring their own case without a solicitor for claims under £5,000. The idea is that the portal will manage personal injury claims more efficiently by minimising costs and speeding up the process. It remains to be seen whether this will work in practice.
Mr Buckland said, "the government has decided that more time is necessary to make sure the whiplash reform programme is fully ready for implementation. We have always been clear that we need to do this right rather than hastily. In particular, we need to provide sufficient time to work with the Civil Procedure Rules Committee to put in place the supporting rules and pre-action protocol and to give industry sufficient time to prepare their businesses for the changes to how small road traffic personal injury claims are managed. We will also lay the statutory instrument in parliament to introduce the tariff of damages for whiplash injuries".
In cases where insurers deny liability, or if claimants feel an offer is too low, the plan was to offer a free alternative dispute resolution (ADR) scheme to seek adjudication of their case. However, the ADR scheme has been removed from the online service as the Minister says 'no practicable solution' can be found for ADR. The Ministry of Justice has instead proposed to develop 'bespoke processes' for litigants to establish liability in court. We wait with interest to see what this eventually turns out to be and how it will work.
At Gilbert Stephens Solicitors we treat every client very much as an individual and not just as 'another claim'. We also tailor the manner in which the claim is dealt with to our client's specific needs and requirements. If you need advice on whiplash type claims, or any type of personal injury, get in touch with one of our team at or call 01392 424242.