Dana's Nello Training Blog
18th May 2018
They said it would get easier, this cycling malarkey, but apparently it doesn't, although my confidence and ability are steadily rising with each training ride. I'm loving my early morning training rides to the Turf Locks and back and I'm feeling the benefits of getting out on my bike every other day. Don Middlemost is quite the task master and (it turns out) Devon has rather a lot of hills, but having said that I have managed to stay in the saddle and for once I felt like I was keeping up – so something must be improving – right?!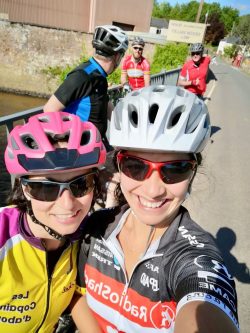 On Sunday, we all met again at 8.30am for our training session, navigating the beautiful scenery to the north of Exeter, deep into the heart of East Devon. It was fantastic cycling past Killerton House and Gardens seeing flashes of chrome and leather as we peddled past the vintage cars there for Killerton's classic car day. From there we dipped into the valleys, whipped through Hele and Langford, down through Clyst Honiton and then back home to Exeter. It was great that I was able to enjoy the beautiful scenery and it made me realise just what Devon has to offer, right on our doorstep.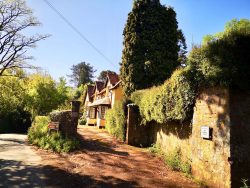 We covered a staggering 37 miles in less than three hours with an elevation of over 2000 feet. To be honest, it felt more like over 30,000 feet – the height of Mount Everest but considerably warmer and greener. Don and Alan went even further!
After the successful session, Marc suggested that I was ready to upgrade to using cleats. My confidence was high and I was buzzing with my progress, so I went in to speak with Ben at the Bikeshed who supplied me with my new cycling shoes. My first attempt at using them ended in considerable bruising. After encouragement from Don, however, I'm determined to get used to them.
The team are amazing. I love being a part of Gilbert Stephens' Team Nello – it takes me out of my comfort zone but it is as inspiring as it is challenging. I'm in awe of their commitment: it's not just the event itself on 24th June but all the training that has to be done beforehand. They are giving up lots of their spare time to ensure the best possible performance on the day and to raise awareness and funds for FORCE Cancer Charity in Exeter.
FORCE believe that anyone affected by cancer deserves the best possible support and treatment close to home. They now have outreach services in other parts of Devon including Tiverton and Okehampton. Cancer is something that has affected most of us in one way or another and the Gilbert Stephens' Team Nello are proud to be doing something to help raise funds to support this much needed and used local service.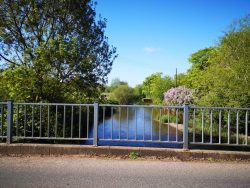 As you will see from Don's video, the team are a little shy in front of the camera but we hope to bring you a few more videos about their training experiences over the coming weeks.
Please do support our team by donating here
Full link for donation:  https://uk.virginmoneygiving.com/GilbertStephensNello