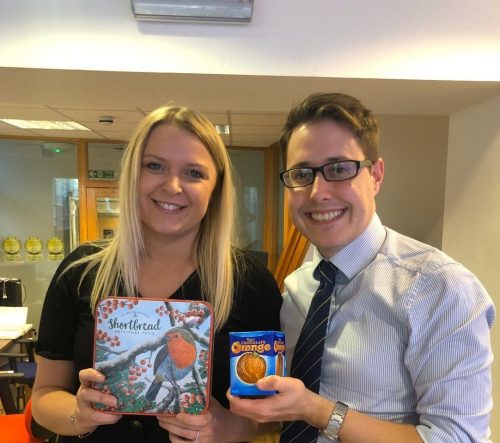 Crediton Christmas Gift Delivery
12th December 2019
Last week, on Wednesday 3rd December, Gilbert Stephens Solicitors popped into many local estate agents and accountants in Crediton to personally hand deliver their Christmas gifts.
Dressed as high-spirited and exuberant elves, we stopped into Bradleys Estate Agents, Helmores, Stapletons, Haines Watts, Smarter Accounting, Mortgage Advice Bureau, and others, and asked staff to pull a Christmas cracker with us to win a fun prize.
Bradleys Estate Agents were the lucky winners of our Gilbert Stephens Christmas Hamper this time round, complete with a tub of Quality Street, a tub of Celebrations, a bottle of prosecco, a bottle of white wine, a bottle of red wine, a tin of Christmas shortbread, a Terry's Chocolate Orange, a Christmas pudding, some delicious mince pies, a Toblerone, a box of Malteasers Teasers, and of course one of our Gilbert Stephens green bags!
We had a fantastic time giving out these gifts and building great relationships with businesses in the Crediton community.
We would like to wish all these businesses a very Merry Christmas and a joyful New Year!