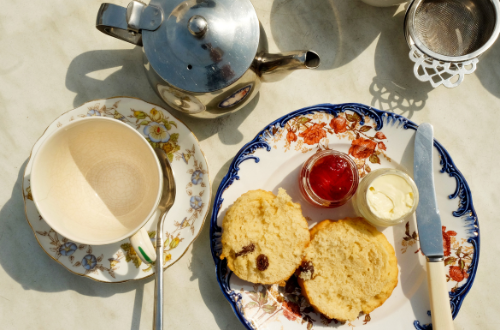 Cream or Jam First?  Gilbert Stephens' Sidmouth Team Enjoy Cream Tea for FORCE Cancer Charity
6th July 2022
This morning, our team in Sidmouth will be enjoying a cream tea for FORCE Cancer Charity. It is a great opportunity to raise money for a good cause and have some delicious fun at the same time!
FORCE is a charity who provides free support and information to anyone affected by cancer at their centre in Exeter and at local community hospitals.  They offer various forms of support to patients and their families including counselling, group sessions, complementary therapies, benefits advice, specialist physiotherapy and exercise guidance and other health and wellbeing support.  You can read more about their vital work here
FORCE started the annual Cream Tea fundraiser in 2018 and have so far raised an incredible £22,000 with it, this year they hope to get as close as they can to the £30,000 mark.  We are very happy to be part of trying to make this happen – but is it cream or jam first…?