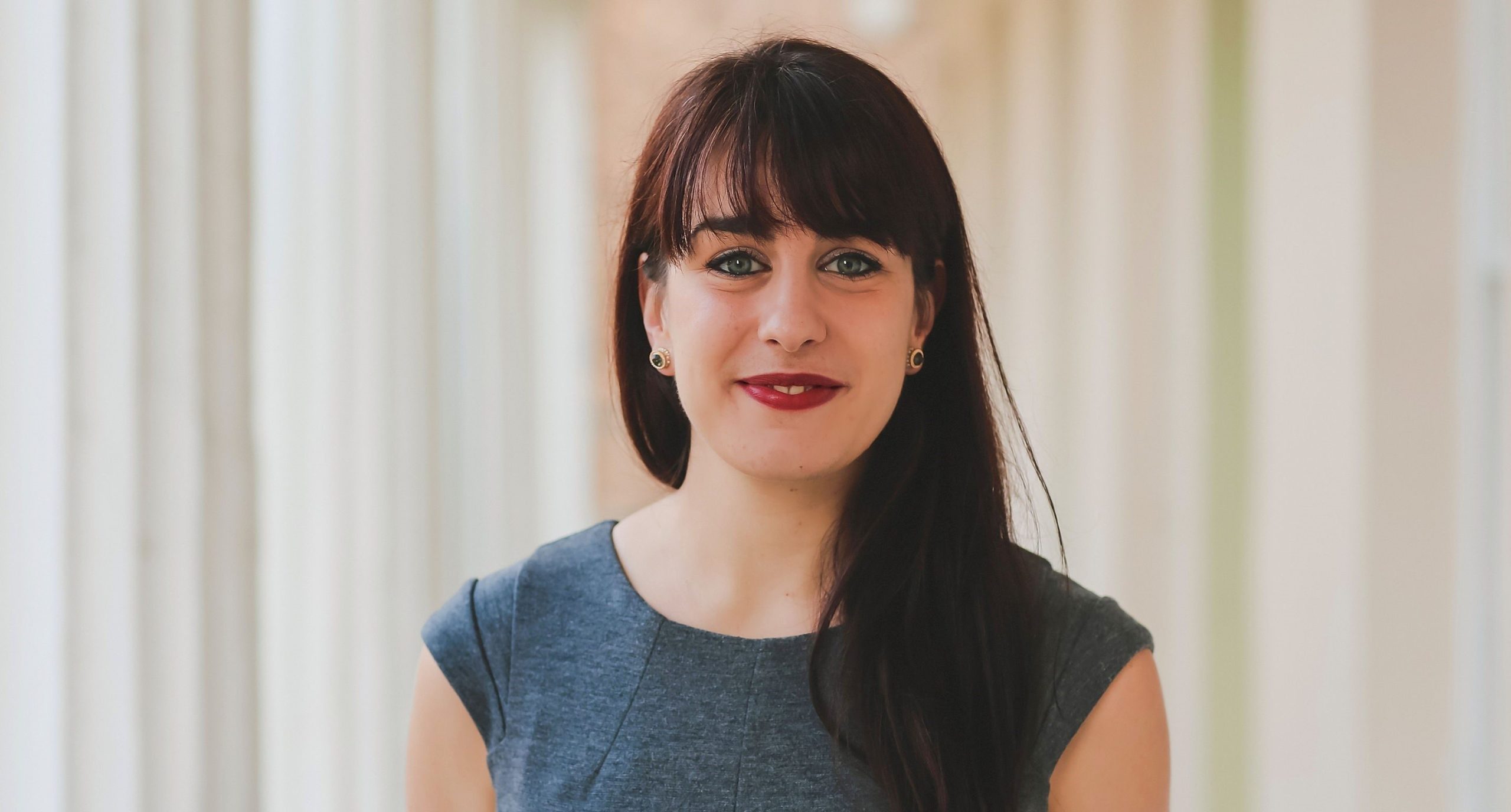 Congratulations to Antonia D'Alessio, Chartered Legal Executive
25th October 2019
At Gilbert Stephens Solicitors we have a proud history of encouraging the personal and career development of our staff and growing talent from within. An example of this is the recent qualification of Antonia D'Alessio as a Chartered Legal Executive, specialising in Residential Conveyancing.
Antonia joined the firm in 2015 after initially working as a secretary and training for the Bar. She then decided to combine her studies with her practical experience at Gilbert Stephens to switch to CILEX, training to become a Chartered Legal Executive. Antonia now works as part of a highly skilled team dealing with a wide range of conveyancing transactions.
Antonia is also an active committee member of the Young Professionals Network (YPN) and has been instrumental in growing this thriving Exeter based group. The YPN membership is now over three hundred members strong and provides fun, bimonthly events that allow local professionals to meet and network in a relaxed environment and build connections across professions. Furthermore, Antonia has an active role as committee member for Exeter Property Circle, founded in 2018, as a way of getting Exeter Property Professionals to connect.
Several of the Gilbert Stephens team get involved with charitable events throughout the year, and Antonia has proved to be a fantastic sport by training for and participating in the Great West Run, Gilbert Stephens Battle of the Agents charitable go karting event with estate agents, and a charity netball tournament for Jay's AIM.
We had a chat with Antonia about how she has come to this point in her career, what inspires her, and why she has chosen to study and work at Gilbert Stephens.
When did you first realise you were drawn to law?
I was lucky enough to be able to study law at School and I fell in love with learning the case law and the advocacy so much so that I then went on to study Law at Exeter University, the Bar in London and switched to CILEX law school in 2016.
Was there any one person or event that particularly inspired you to take this career path?
Probably Atticus Finch – who doesn't love "To Kill a Mockingbird"?
Was there anything you found particularly hard during the training?
Juggling books with work, especially in the summer months! Glad I survived it!
How did you choose your specialist area?
I started as a Residential Conveyancing Secretary at Gilbert Stephens and knew it was the area for me. I particularly love an interesting unregistered property!
What do you like most about working at Gilbert Stephens?
My colleagues – sometimes residential conveyancing can be quite fast moving, and it really helps to be surrounded by a good team and people you can have a laugh with!
What are you most passionate about in your work?
I love the client contact and the excitement of helping people move into a new home.
What are you passionate about outside of work?
I absolutely love watching old movies, reading and dancing!
What advice would you offer to anyone considering a career in law?
It's not all a memory game, despite what you might need for exams, and learning on the job is the best way to find your feet. I would recommend that those who want to consider a career in law make sure that they undertake work experience – it's a great way to get a feel for the job.
All of the team at Gilbert Stephens would like to congratulate Antonia on her qualification as a Chartered Legal Executive. It is a pleasure for us to see young professionals in our team advancing their career through sheer hard work and dedication to their clients.