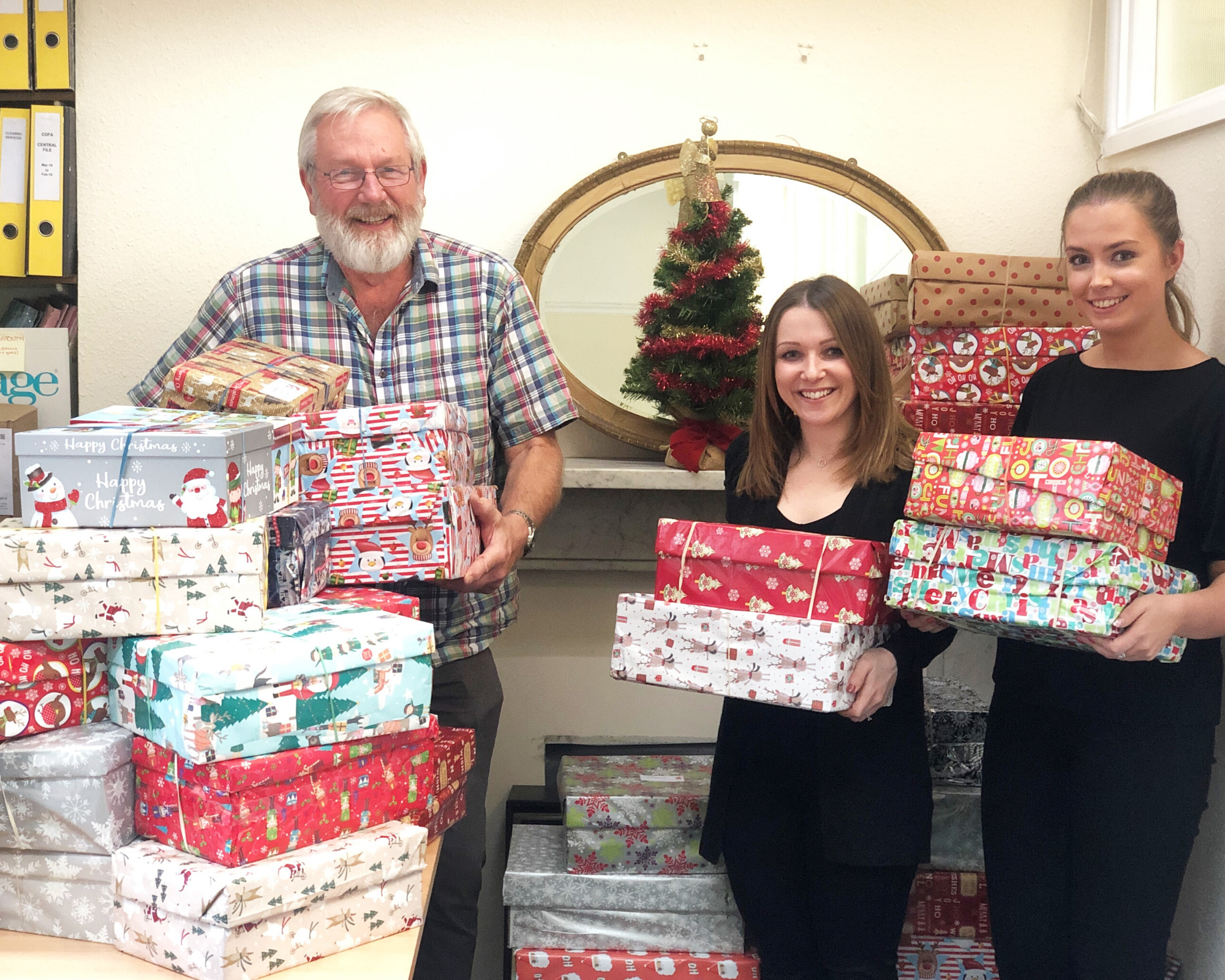 Christmas Shoebox Appeal 2019
20th December 2019
This Christmas, Gilbert Stephens Solicitors are delighted to be supporting the Christmas Shoebox Appeal again, as we have for the past eight years. The Shoebox Appeal is an extremely important initiative to the firm as it allows us to send gifts and Christmas spirit to some of the poorest families in Europe.
The shoebox appeal is organised by the registered charity, the Christian Response to Eastern Europe (CR2EE). They campaign for families and organisations to get together and make up these Christmas gifts throughout the months of October and November. After collection, a huge voluntary effort takes place to pack and drive these boxes to be stored in Europe before being distributed to the children and grandparents of poverty-stricken families.
Gilbert Stephens have joined forces with Dawlish College this year and have donated packs of stationery to the school's shoebox donation. Helen Clegg, Solicitor at our Exeter office, has been instrumental in co-ordinating this collaboration and has personally delivered over fifty stationary packs to the school.
Other staff at the firm have also been collecting their own toys, sweets, games, and toiletries, along with other high-quality items to personally donate to the appeal. Each shoebox was then individually gift wrapped and stored in our Exeter office ready to be collected by the charity. On 28th November, Hugh Scudder, Trustee at CR2EE, arrived at our Exeter office and was extremely grateful to collect over forty shoeboxes.
More recently, Hugh returned to the office to talk more about the astounding difference the Shoebox Appeal makes to families living in Moldova. In his presentation, Hugh explained Moldova is an extremely impoverished country which experiences below freezing temperatures every winter. He shared photos of himself and other CR2EE volunteers delivering the shoeboxes in these treacherous conditions, which could only be done on horse and sleigh! Staff at the firm felt it was incredibly touching to see photos of the children opening their shoeboxes and being extremely excited over even the smallest gift.
We are so happy to be supporting the Shoebox Appeal again this year. It is worth every effort to know that we have made a significant difference to a family's Christmas.
If you would like to read more about the incredible work CR2EE do, you can read more here.