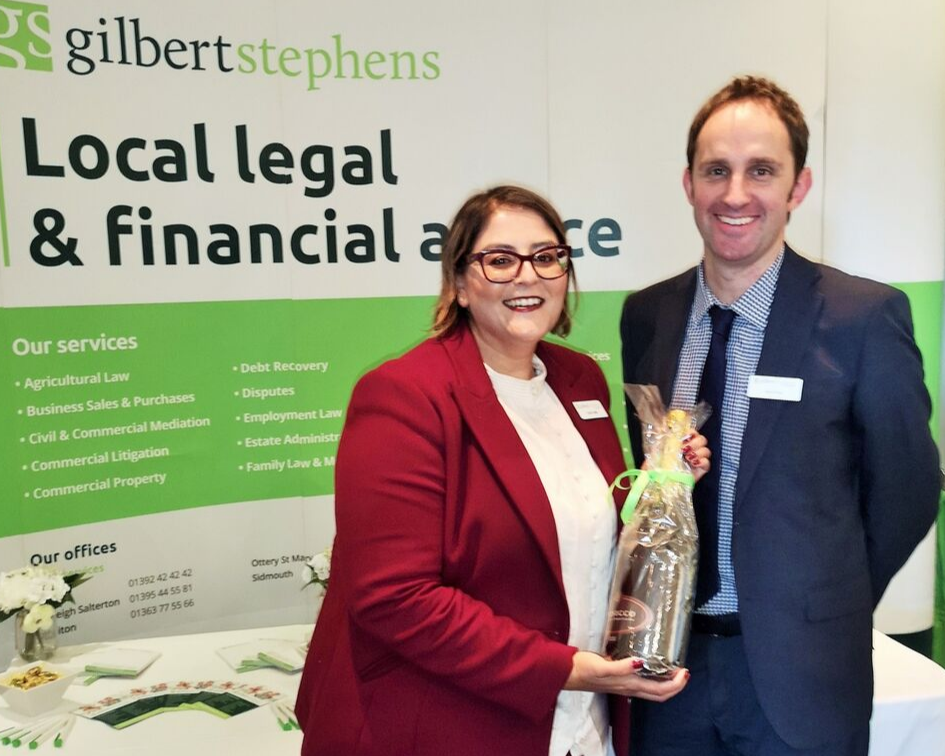 Celebrity Builder, Tommy Walsh, Speaks at Mid Devon Landlord Event
4th October 2019
On Wednesday 2nd October, we were delighted to attend the Mid Devon Landlord Event at the Hartnoll Hotel in Devon. Representing the firm this year was Partner Mark Perry, and Solicitor Sukhi Mills, both from our Exeter office. They both enjoyed meeting many members of the industry and entering them into our 'Win a Bottle of Bubbly' prize draw.
The Mid Devon Landlord Event is an annual gathering to offer guidance and inspiration to all local property landlords. There were many exhibitors offering guidance and advice to include Stags Estate Agents, Seddons Estate Agents, Peplows Accountants, The Fire Service, Homefinders Residential Lettings and Sales, and NFU Mutual, to just name a few. The Hartnoll Hotel is an award-winning hotel on the edge of Exmoor National Park which overlooks beautiful Devon countryside. This idyllic, relaxed setting was the perfect space for an array of exhibition stands, networking opportunities, informative presentations and workshops from leading industry professionals.
The keynote speaker of the day was Tommy Walsh, a well-known TV Personality from Ground Force and Challenge Tommy Walsh, who also recently filmed a special edition of DIY S.O.S with Dave Walker. Graham Barton, Regional Director and Auctioneer from Clive Emson Auctioneers, also attended the event and even practiced his auctioning on one of our Gilbert Stephens green bags.
We strongly encourage local landlords to attend this event when it comes around again in 2020, it is a valuable resource for the development and management of rental property businesses.
Gilbert Stephens Solicitors can advise you on all aspects of landlord and tenancy law, including property and boundary matters. We offer specialist advice to landlords in relation to tenancy agreements, notices and possession proceedings.
If you would like any landlord or tenant advice, please drop us an email or contact one of our offices to see how we can help you.
Email or call our Exeter office 01392 424242.