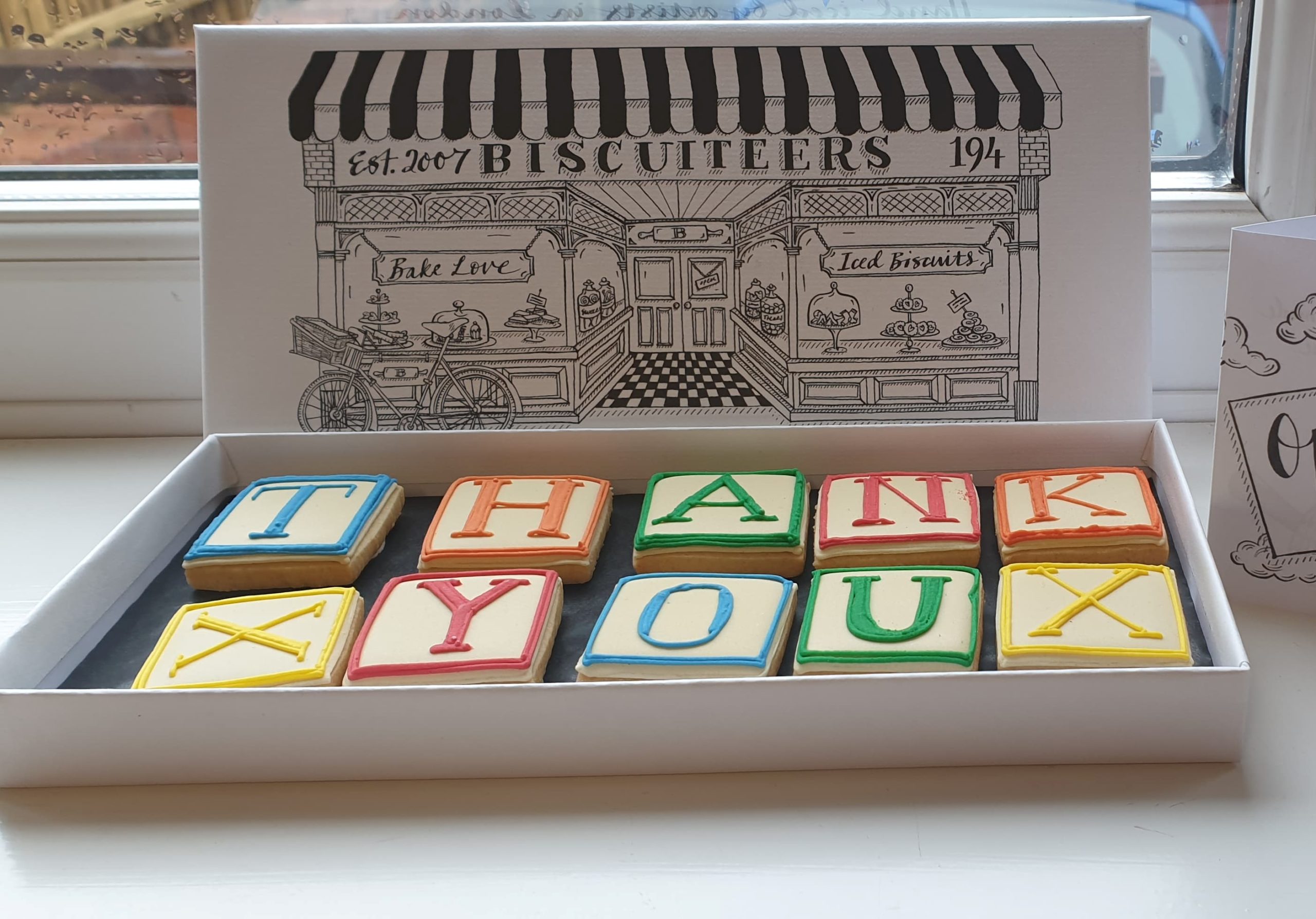 Beautiful thank you biscuits for staff at our Budleigh office!
4th December 2019
Last week, staff at our Gilbert Stephens Budleigh office were extremely grateful to receive some beautiful gifts from one very appreciative client.
Licensed Conveyancer, Sheila Woodland, and Legal Assistant, Kate Wheeler, were delighted when a client dropped by a beautiful thank you card in addition to some delightfully decorated biscuits which were hand iced in London.
The client says "Sheila and Kate went over and above what was required and made a stressful house buying process much more manageable. They were kind, personable and always contactable. Would highly recommend".
If you are buying or selling a property and need advice with what can be a daunting process, get in contact with our Budleigh office on 01395 445 581 or email .
Well done to Sheila and Kate!